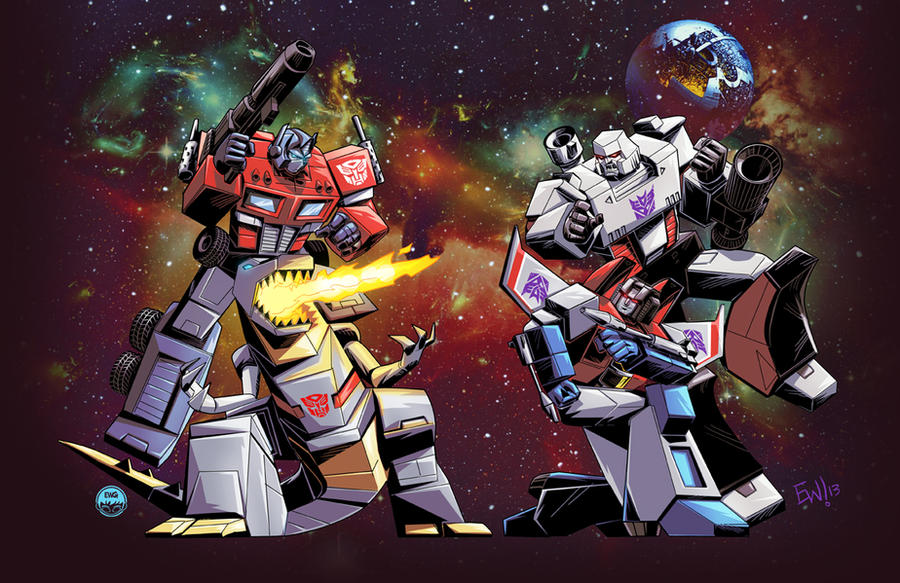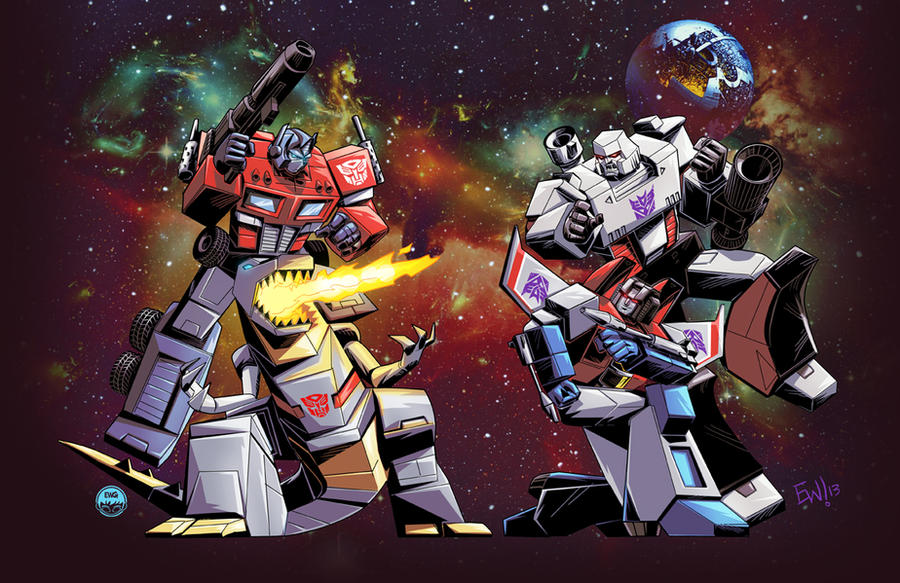 Watch
Finished commission for background art at a YouTube channel called 'Sooomungry' [check it out in action live -
Check out the Transformers commission I just wrapped up - Live on the client's site! - www.youtube.com/user/SoooMungr… ]
Even designed a 'Sooomungry' title in the Transformers font and coloring style but for this post just wanted to show the art itself.
The autobots are on one layer on a flattened version, and the decepticons on another, the title on another and the background as its own. This is 11x17 full color illustration all in photoshop with wacom. The pieces were then shrunk/ arranged as a background with a black overlay for text/site content in the middle.
Definitly a fun one. Had 80s metal and 80s transformers movie soundtrack playing in background, really tried to capture the awesomeness of the animated style in that movie, with the sense of the box art with the space background where the autobots and decepticons were always battling in space on the back of the toy boxes.
A very nostalgic piece for me and a lot of fun. Hope I did each character justice!
Yes i realize megatrons gun is on wrong arm but its for compositional purposes, as is startscreams null ray as with on his shoulder the pose just wouldnt work. this just makes more sense to me anyways. and for optimus i like the versions where the sheels are on his hip and legs as opposed to just disappearing unexplicably.
fun stuff!
And follow EWG at these links:
www.eryckwebbgraphics.com
www.facebook.com/EryckWebbGrap…
www.eryckwebbgraphics.devianta…
www.twitter.com/eryckwebb