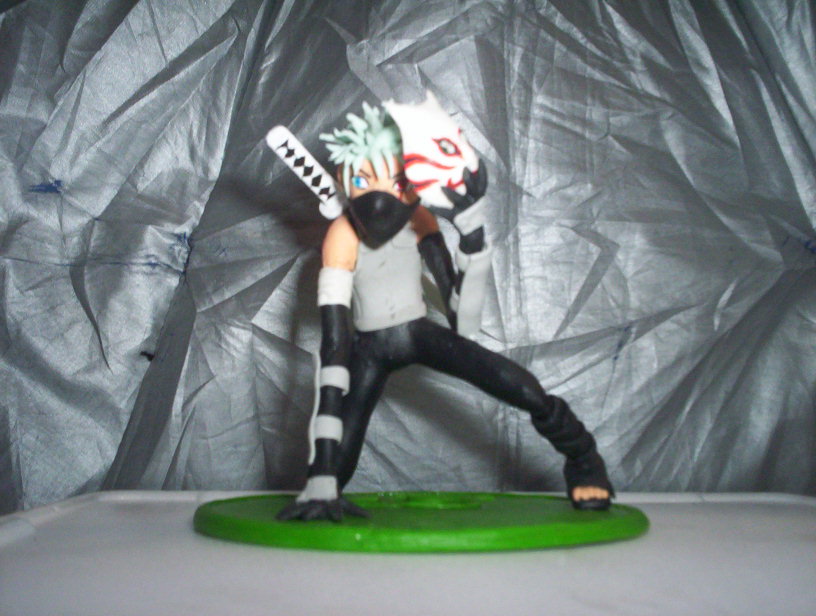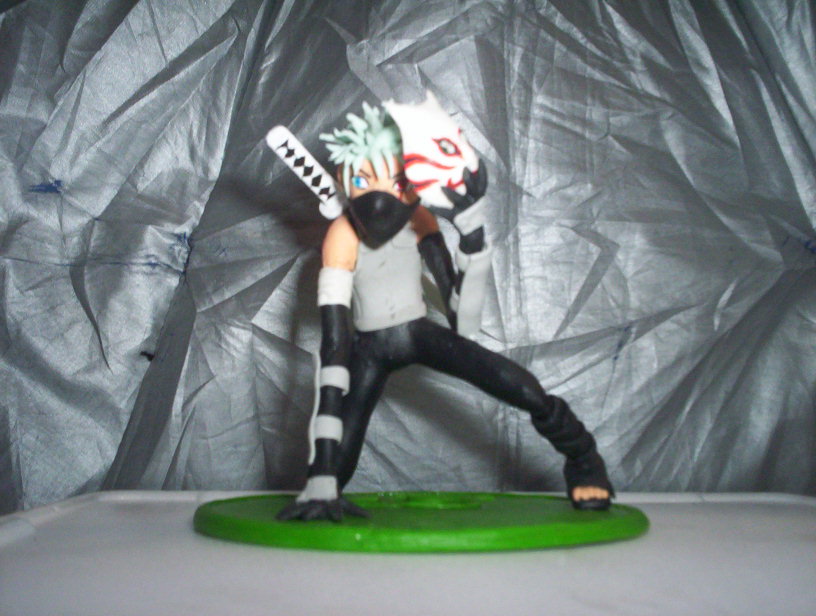 This is Hatake Kakashi "anbu version" from Naruto Shippuden i made of Cold Porcelain.
I based my work on this image -
orig12.deviantart.net/fa30/f/2…
- for the body and this image here for the tatoo -
orig08.deviantart.net/d95e/f/2…
- (it doesn't appear in the photo, but I did it!!), thank you, Mr Icee (
iceee-e.deviantart.com/
) and Kairi7713 (
kairi7713.deviantart.com/
)
sorry for the image's low resolution, the camera I used was very old. (now I have a nice one!)
Este é anbu kakashi do anime naruto shippuden que fiz de porcelana fria. Eu me baseei na imagem cujo link citei lá em cima. A resolução da imagem tá péssima porque usei uma câmera antiga. Queria muito agradecê-los... enfim...