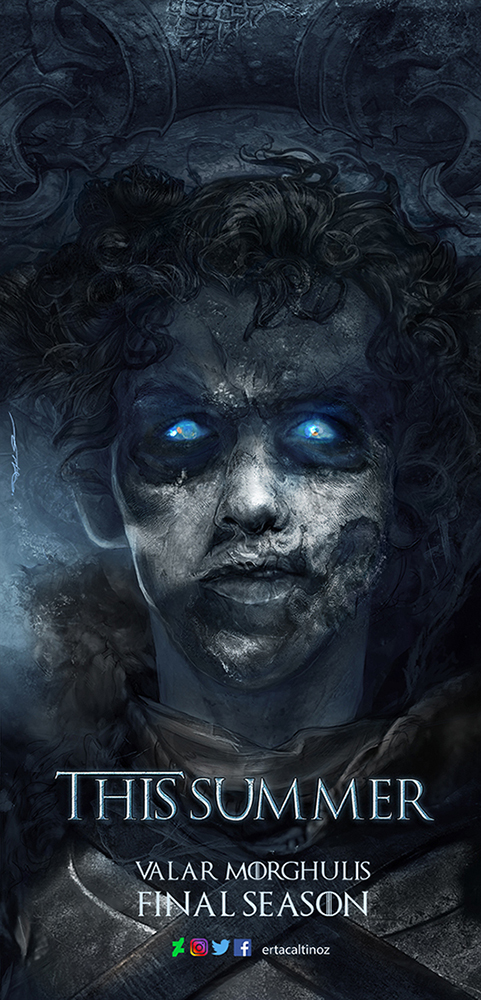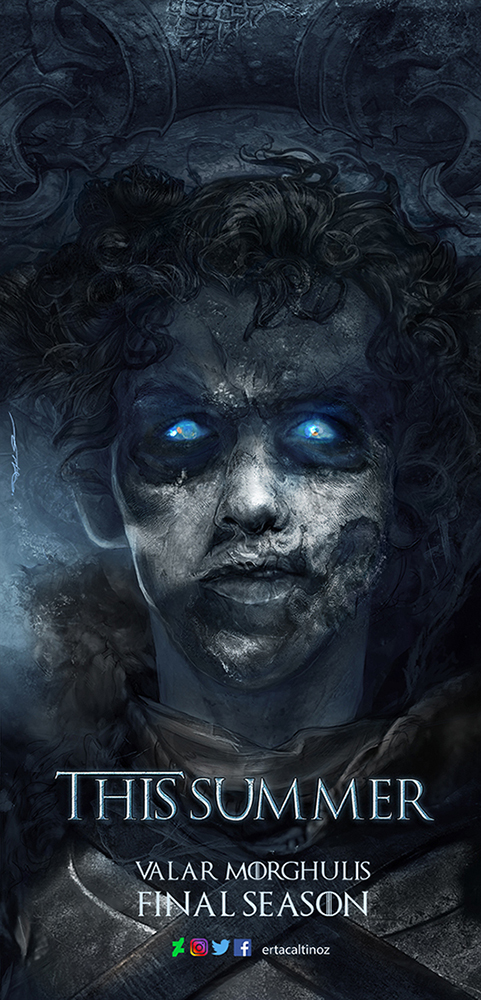 Finally! A man could give a name- Valar Morghulis to one of his pieces.
You know, a man was planning to give this a start when the actual show is aired on tv. A man even prepared a poll asked you guys if he should do this during Season 8 or right after... And with tremendous amount of votes, "During TV Show" won.
Unfortunatelly, no matter how much he wanted to do this simultaneously with the tv show, he simply couldn't risk it. You know, when he gives this a start, he's going to have to release a wight portrait each and every day. Which means, this will take too much time from his life and maybe a man won't be able to enjoy the real action on tv as he should have enjoyed.
On the other hand, you guys definitely will be focusing on what's going on with Game of Thrones rather than some fan arts of a man.


So, let's be fair and let's do this in Summer, when he's going to be free as a bird commissioned projects-wise.

This is an announcement illustration he has painted recently. He is definitely going to be doing this final season of his wights portraits series because all men must die!
Hope you guys like it.

P.S: Can you guys guess, who this guy in the image might be?

Btw, it seems he is still having some difficulties by calling this "THE" Final Season.

VALAR MORGHULIS!