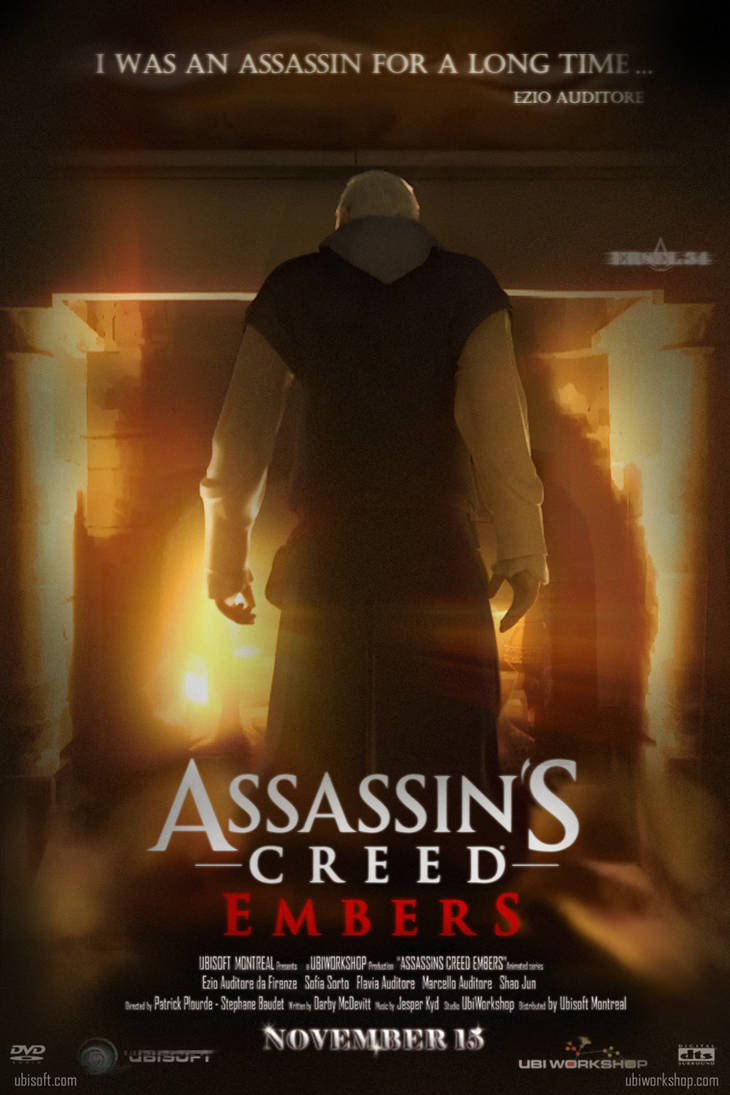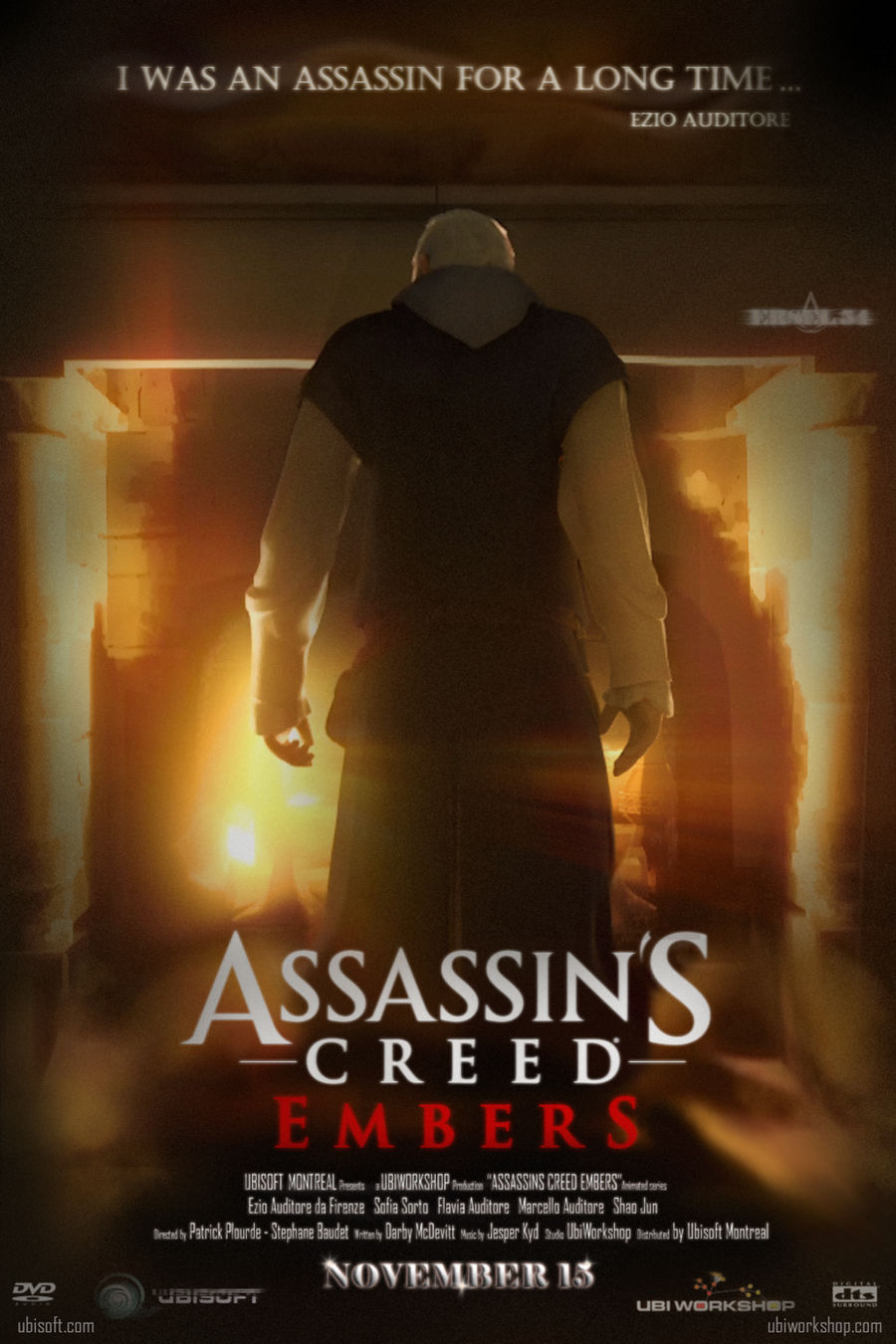 Watch
Assassin's Creed Embers is an animated short movie.
Embers is set more than a decade after Assassin's Creed: Revelations and follows an older Ezio Auditore with his family, now living in Florence. Ezio fears not only that he is running out of time, but that someone is trying to hunt him down.
By this time, Ezio has a daughter named Flavia, and a son named Marcello.
The movie is set for release on 15 November 2011.
This Poster is Re-make By myself.
note: I don't know if this an official poster or NOT.
just enjoy

Made with: Potoshop CS5
Source: Ubisoft and Assassins Creed Embers Trailer.
Just waiting November 15!!!