Fell behind again; that's what I get for trying to keep up with actual work.

I have a book review to write this morning, and tomorrow I should spend another day taking photos of beaded items and re-sizing and croppingthem for etsy. I'm listing an item a day there at the moment. Saturday I sat down to make a bookmark for someone's birthday and ended up making eight of the things.
Speaking of birthdays, yesterday I attended THE coolest birthday party ever. It was the 16th birthday party of the son of some friends of ours, and they asked for help from a bunch of their friends. He'd asked for a medieval-themed birthday, and they and many of their friends are members of the SCA, the Society for Creative Anachronism, so they actually have the props and gear and clothing to carry it off.
They took it one step farther, though. They gave us adults characters such as the merchant, the sorceress, the soothsayer, the cavalier, the fairy queen, etc. We each had one or two things we wanted and one or two things we could give out, and sometimes we knew useful bits of information. The kids were split into three groups, and they were trying to collect several 'treasures.' So it was this nifty set of quest chains, where they had to interact with various characters and convince us to give up the things we wanted or, in some cases, defeat us through armed combat with padded "weapons." VERY cool.
The only problem is that it turned out to be unseasonably hot and humid, which made some of the kids cranky.
The whole thing was followed up by a "feast" on metal plates and with metal goblets, using hand-foods (cheese breads, meat pies, chicken legs). Then there was cake---an AMAZING dragon-head cake that blew me away---and ice cream.
Luckily, this is the kind of really nice and well-grounded 16-year-old who understands that this is an incredibly cool thing for his parents to do for him, and who isn't one of those spoiled kids who think they simply deserve this kind of layout.
Sadly I forgot my camera and do not have pictures.

Time for a new mini-feature, though! Instead of featuring one artist, I want to post some of the coolest dragon pictures I've found so far---which is likely to make this a rather long feature, but hey, why not. Feel free to point me to additional ones you like in the comments: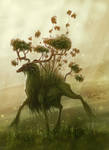 :thumb54707490: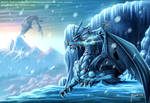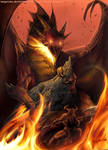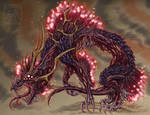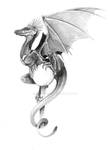 :thumb67397890: :thumb69929046: :thumb94110140: :thumb71022982: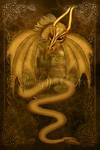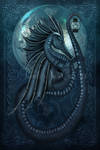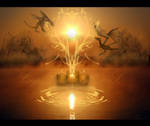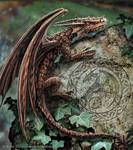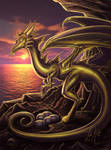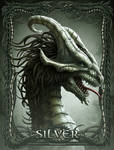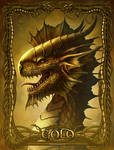 :thumb49529740: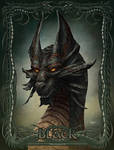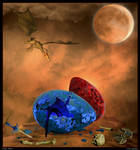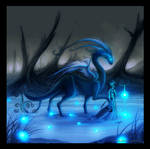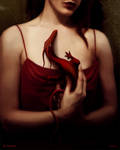 -----
Visit
my etsy shop
for beaded bookmarks, trinket bags, and beaded jewelry!