91 heads
53 unique angles
This started as a reference sheet, but it soon took on a life of its own. Seriously, where do you people keep coming from? SERIOUSLY.
Ta DA!
A female version of this is in progress and will be ready soon. 16 heads down...75 to go. If you check out the WIP pic up close, you'll see I've got a much nicer pen tool this time around. I'll be doing a lot more refs in the near future, so please also ANSWER THE POLL for which ref you want to see first.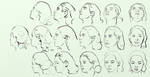 Other Tutorials and References
:
Animated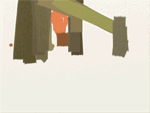 Stone Creek Coffee speedpaint
Ref Sheets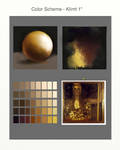 Eyeroll, Color Scheme 001 (Klimt)
Tutorials & Steps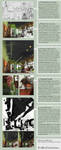 Artrage (use it, here's why), Digital Painting from Life
Edit 8/28/11:
Can I just say, um, whoa and thanks? It looks like someone suddenly decided to put up a huge, honking Look At THIS sign on the internet pointing to this deviation. In fact, yep, there is, and the sign belongs to
FOERVRAENGD
. Thanks. The comments alone made this week for me.
WhiteShinigami
has won a llama for the line: "sweet friggin cheezus O .O"
Thanks also to
ArtistsHospital
,
Drawing-Tutorials
, and
Animal-Anatomy
for requesting to feature this in their groups.
Using as a Ref:
I'm completely cool with people using this as a reference for drawing those difficult head angles. But link back to this deviation. Share the love. Exercise restraint.
Thanks again,
E.C.
Image details
Image size
4753x2502px 2.4 MB