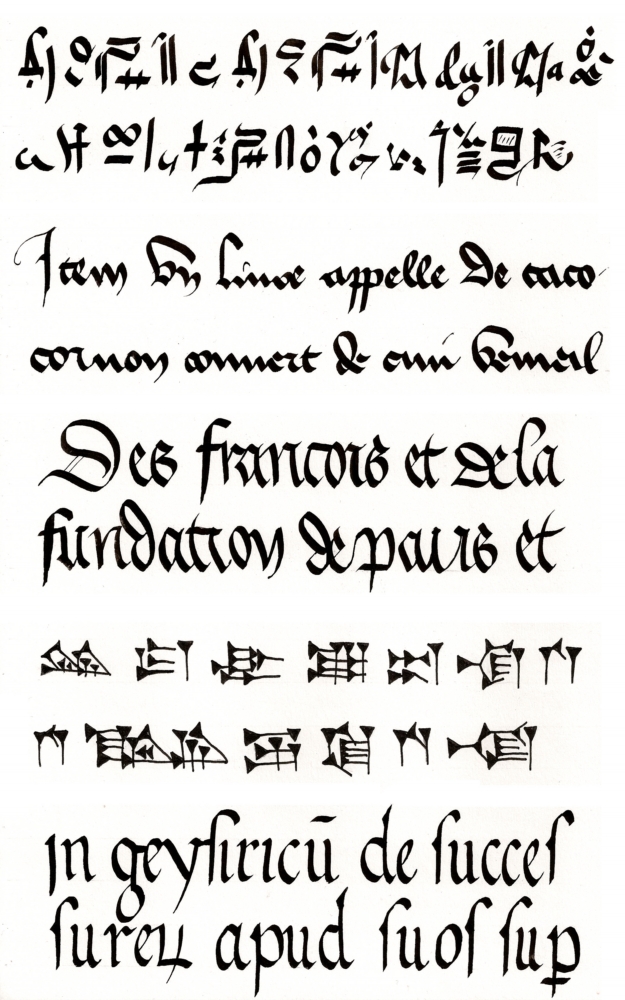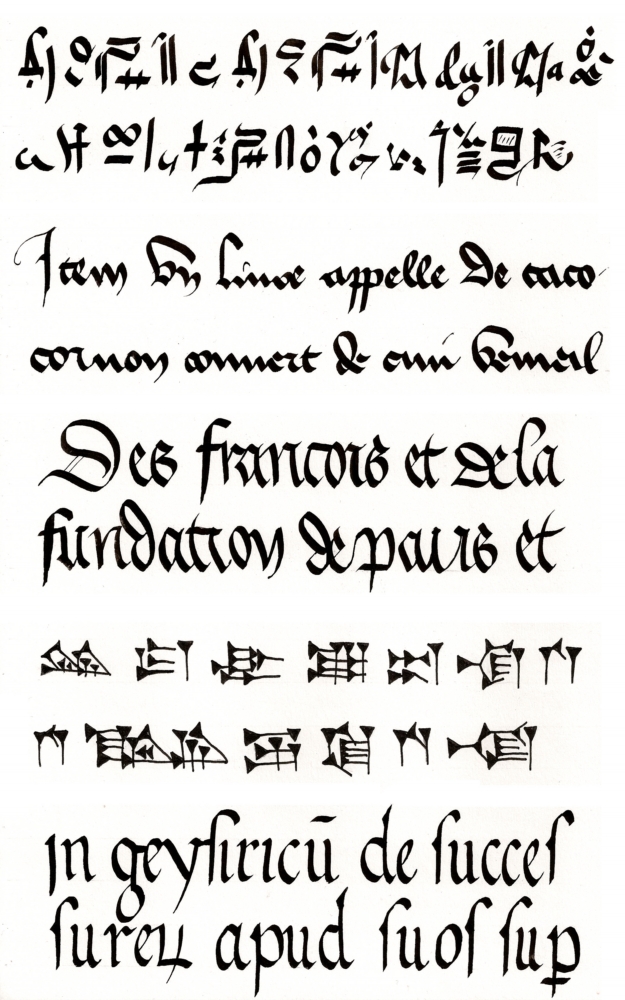 Watch
900BC - Egyptian hieratic
1400AD - Gothic cursive
1500AD - Gothic bastarda
300BC - Cuneiform
1500AD - Humanist script
History of writing - 01 :
[link]

This set of deviations are pretty cool. It's interesting to note how writing has developed through time.

Reply

Beautiful. Isn't Gothic Cursive a Bastarda as well? The humanist script is at least 100 years older I believe. The first humanist typefaces appeared in the late 15th century, so the script must be quite a bit older.
Reply

The bastarda is a mix between textura & gothic cursive, but the bastarda is more "calligraphic" than the gothic cursive.
For the humanist script, the first apparition is 1402 (if I can trust my memory).
Reply