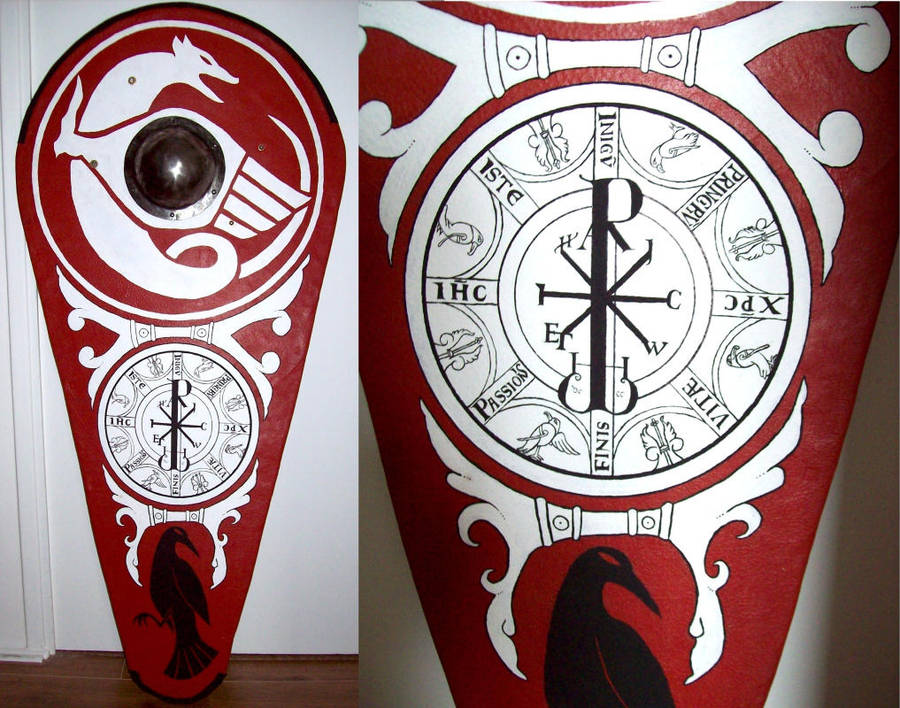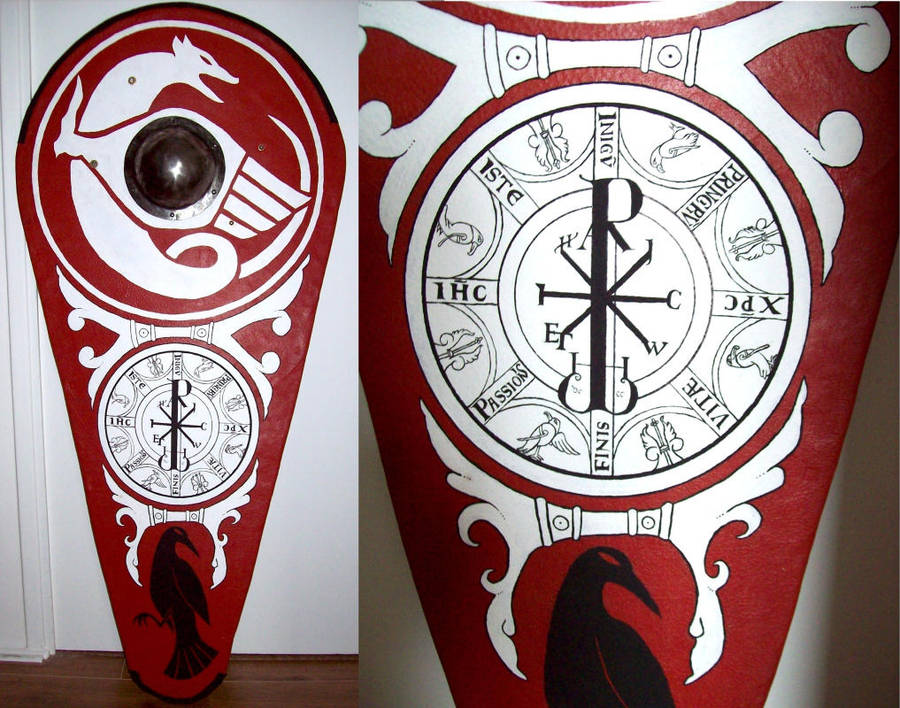 Watch
This is my shield for Hastings, I draw a Chi Rho (it invokes the crucifixion of Jesus, as well as symbolizing his status as the Christ dixit wikipedia) based on a manuscript from the 11th century (Rouen, France).
The crow is the symbol of our mercenary company.
If you show me at Hastings this week, give me a beer.