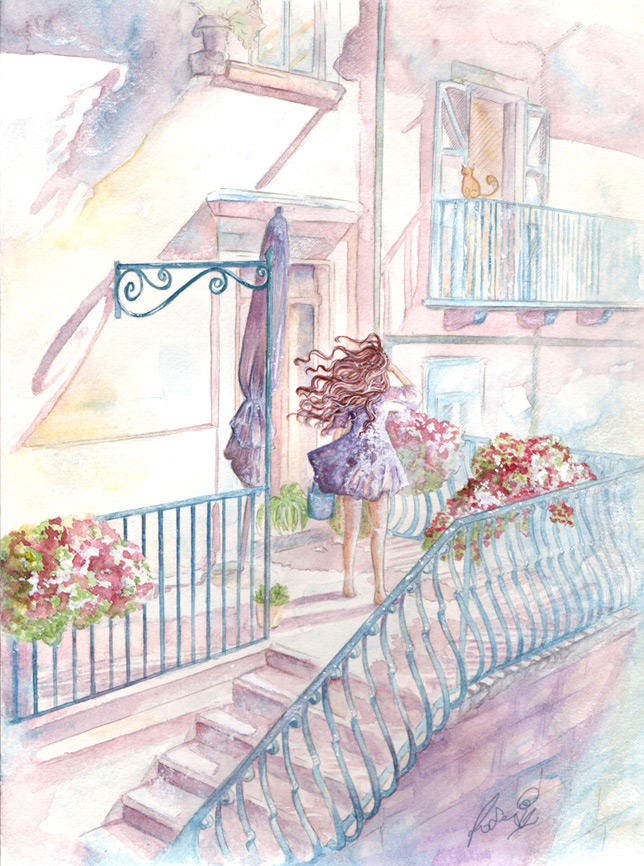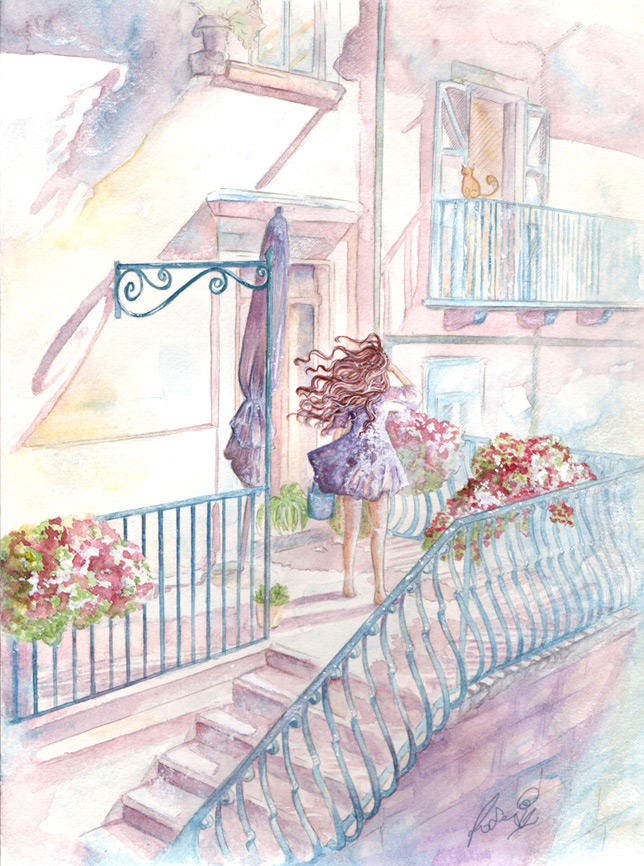 Watch
Looking at this piece for the first time I saw what was on the surface. What appealed to my eyes right off the bat. The lovely colors, the cute girl, and her perched cat. But upon further, deeper viewing I see the mastery of the arts that the artist has clearly shown.

The perspective of this villa, this home with the outer shell of stucco, in this sun drenched paradise really allows the believability of this world to have a solid, and firm foothold. As I viewed this piece more I noticed the bowing of the railing up the steps that the girl took to get to where she currently stands. How the outward bow, and the reflection of the light upon them creates this unique, and creative spin on what other artists might have done as simply as they could have.

The lovingly detailed flowers that decorate the terrace are simple, yet they spark a sweet smell in my mind, like I can lean out, and smell them. The creative use of purple instead of black, white, and gray to depict shadow really allows this illustration to stand out as a light, heart warming piece of art right out of a Hayao Miyazaki animation. Stunning work, from a very talented artist.
The Artist thought this was FAIR
6 out of 6 deviants thought this was fair.