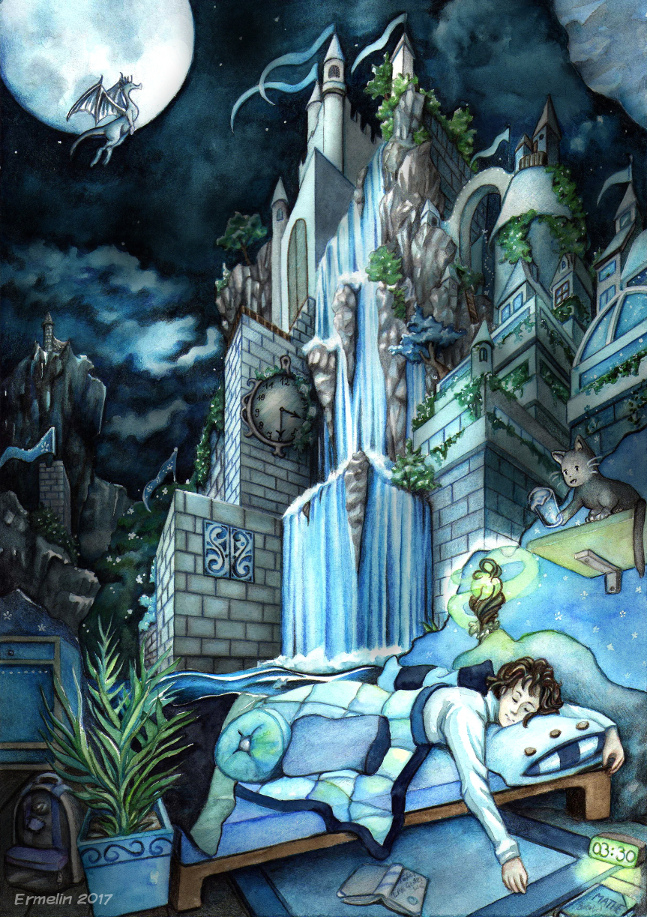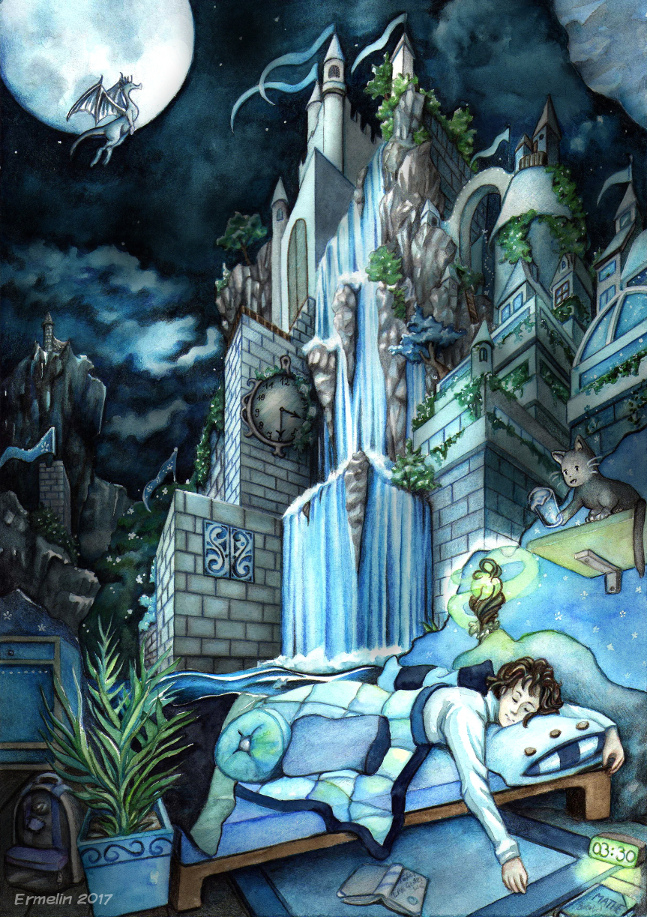 Watch
Now, who's the main character on this picture? THE CAT, of course!
It was inspired by my own cat who plays stupid pranks on us each night around 4 a.m. You have to make sure your bedroom door is locked cat-safely, or she will climb onto shelves and jump into your face, or crawl under your blanket and bite heartily into your great toe. After all, you really should not be asleep this late in the morning when your mistress is hungry, should you?

This cat here obviously found a very effective way of making sure it'll get some breakfast soon. Once her owner has a huge bump growing on his head, he will have to go to the kitchen in order to get a cool towel and some ice- so why not open a can of cat food on his way?

That is so beautiful!
Too bad it'll all be gone in a few seconds...

Reply

Reply

Hahahaha, jaaa das können auch nur Katzenbesitzer Nachempfinden ;D
Wahnsinnig tolles Bild und die Perspektive ist Hammer! Auch beleuchtet der Mond die Szene und die Charaktere ganz wundervoll! ♥
Reply

Reply

Reply

Wow, there is so much detail and perspective. You did a wonderful job conveying how the moon light bathes the castle. It looks gorgeous.
Reply