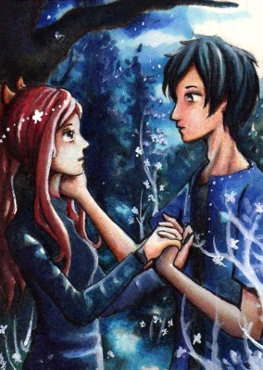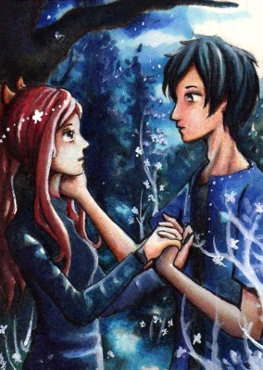 Watch
This is an Artist Trading Card for
ChristineArrow
.
She wished for a drawing of Erza and Gray from Fairy Tail, especially the two of them in love. So... well, here they are.
I'm very sorry for the poor quality. It's been a long time since I tried to draw Manga fanart. Adjusting to this kind of anatomy is really hard for me.
I guess Erza looks a bit too soft... but well, I guess at night when she's alone with her boyfriend, she's allowed to look a bit more female..?


THe background is amazing! I love the little white flowers that are slowly growing.
Reply

I love this scene so much <3 I think you did a very nice job for a fanart

so don't worry, your skills are not lacking

I adore the atmosphere, and the colors, the fact that it is at night and at a winter night.... it'a very romantic :icomomgsocuteplz:
there might be a little suprsise for you at Christmas
Reply

Thank you! >//<
I'm glad so many people seem to like it.. maybe it's not as bad as I thought at first

It just feels weird to draw manga eyes after such a long time (especially since I don't even know Fairy Tail

).
Reply

haha, yeah, I understand <3
I know it just a little bit, but I don't really like drawing characters from anime that I didn't watch...
Reply

Amazing, Awesome, Gorgeous, Nice, Beautiful, Perfect!! I hope it arrives soon!!!
Reply