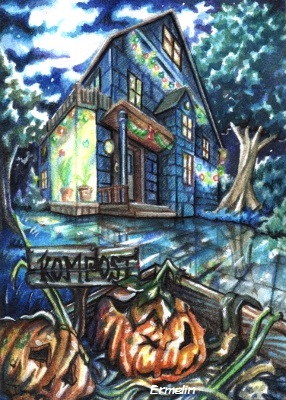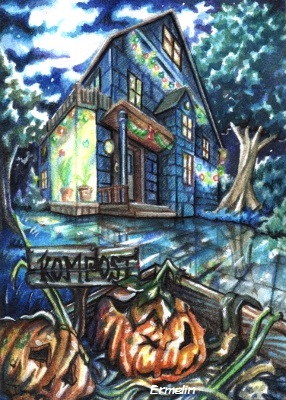 Watch
This is an Artist Trading Card: Its original size is a bit smaller than the scan (2.5x 3.5 inches).


It's an illustration for the kkwk calendar 2017. This calendar contains 53 high quality prints of ATCs by German artists, many of which are professional illustrators:
More information
(This website is only available in German, sorry.)
I felt so honored to be invited to take part in this! >//<
The week I chose is in the mid of November: It's the time when Halloween pumpkins are finally too moldy to light candles inside them and the first Christmas cookies are made.

Wow, I love the squashed pumpkins up front! I have never seen anyone draw then rotten before! It is a very creative take so kudos to you!
Reply