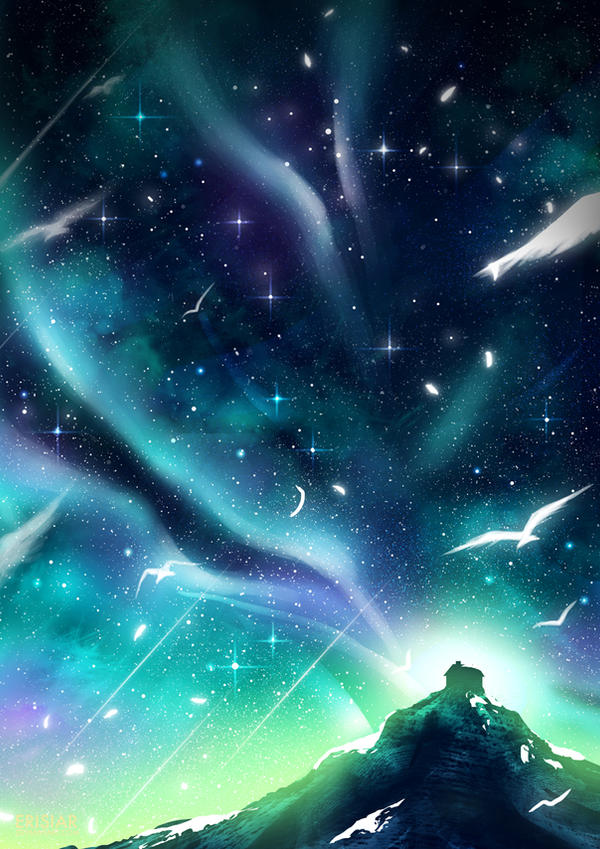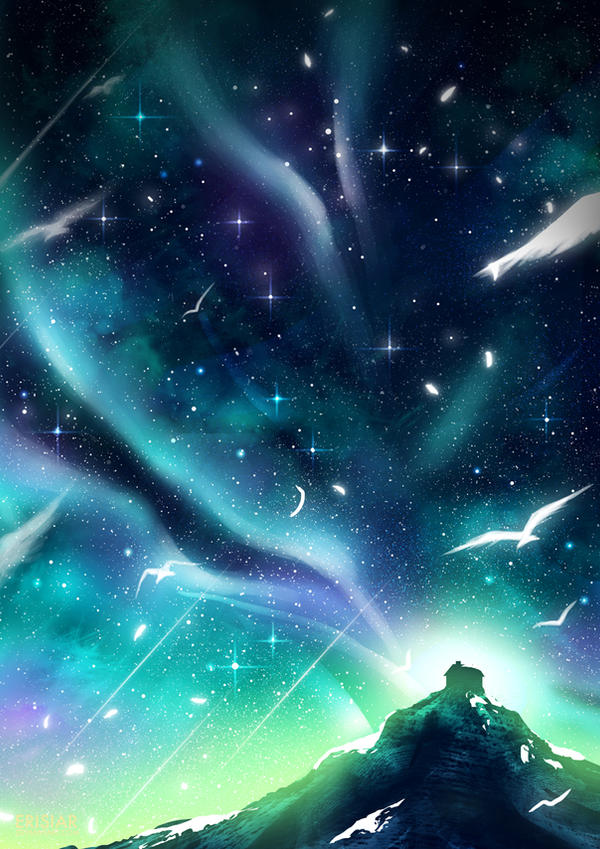 Watch

Facebook

YouTube

Tumblr

Instagram

Etsy
Print store on
Etsy
Well, I drew a mountain. Probably no big deal to you guys but to me it is a massive achievement to have found the motivation to paint something that is not a silhouette. Hurray! One step closer to my goals, I don't even care if this is a terrible picture, because for once I found the motivation to at least try and right now that is more important to me. I hope I can keep on trying new things, even if it is only a little at a time and that I'll gradually improve to a higher level. Thanks for being patient with me. Critique welcomed on this piece - please help me improve

First I shall compliment the choice of colors which turn out to blend beautifully . Although the shiny dots here and there lets the feeling down . The snow on the mountain must be more realistic . If i look closely , the mountain looks different from it's animated surroundings . Although the stars are good , i would recommend some variety in them .

Keeping the negatives aside , Birds are beautiful than before , colors are awesome , I really wanna know how you make characters and structures .

Even though I'm not a good animator and artist I've grown around artists and understand it . Anyways I would definitely want this on my bedroom wall .

Stay Awesome . P.S Take extra time and refine it mam , I would love to see your full potential .
The Artist thought this was FAIR
6 out of 7 deviants thought this was fair.