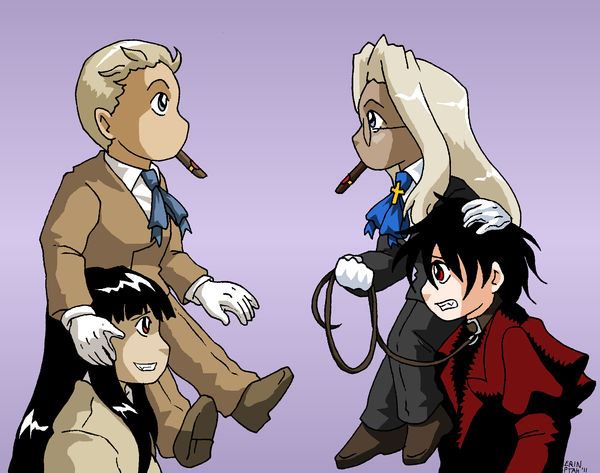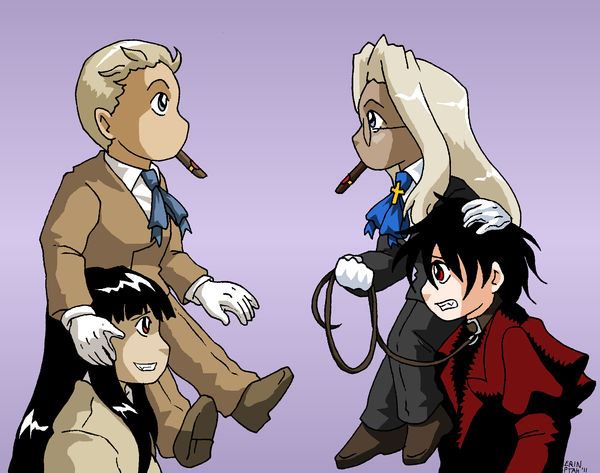 Mutual WTF from Integra and her father, while Girlycard thinks "I'm gonna get a babe like that for a Master? Score!" and Alucard thinks "Oh, no, now she'll never take my handsome manly form seriously again."
Another of
these request chibis
, for

: Integra and a leashed Alucard, face to face with Arthur and Girlycard.
Tumblr: Reblog from here, don't repost!