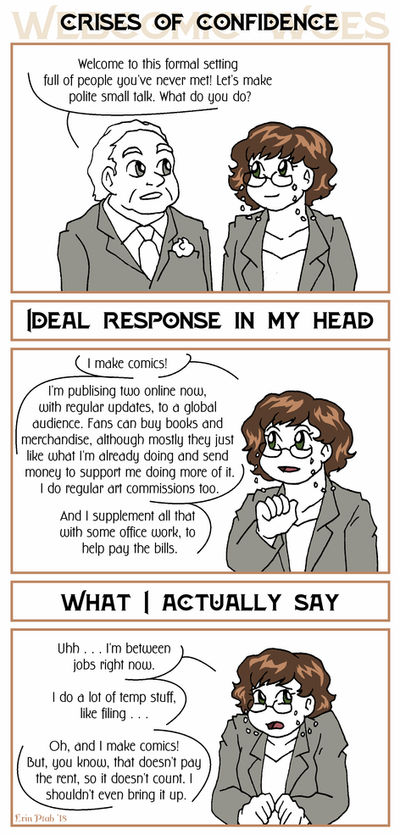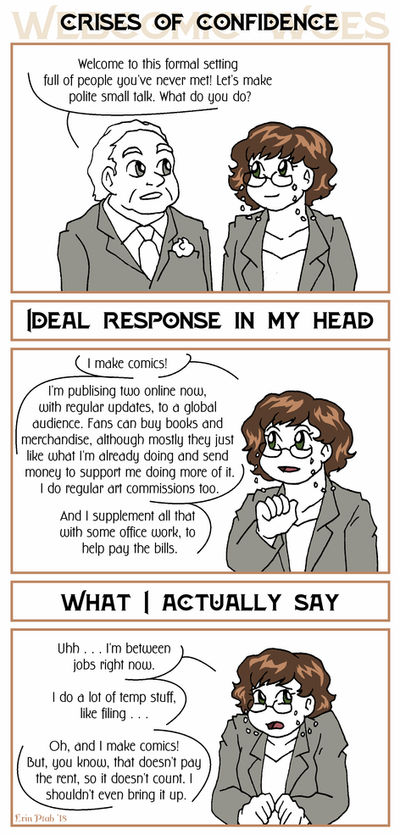 It's hard to get other people to take "I make comics" seriously when you still have a mental block about presenting it seriously.

Distant relative: Welcome to this formal setting full of people you've never met! Let's make polite small talk. What do you do?
Ideal response in my head: I make comics! I'm publising two online now, with regular updates, to a global audience. Fans can buy books and merchandise, although mostly they just like what I'm already doing and send money to support me doing more of it. I do regular art commissions too. And I supplement all that with some office work, to help pay the bills.
What I actually say: Uhh . . . I'm between jobs right now. I do a lot of temp stuff, like filing . . . Oh, and I make comics! But, you know, that doesn't pay the rent, so it doesn't count. I shouldn't even bring it up.