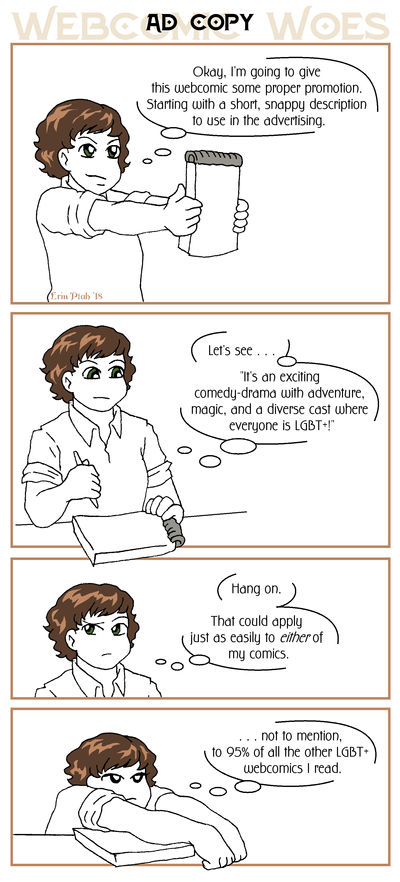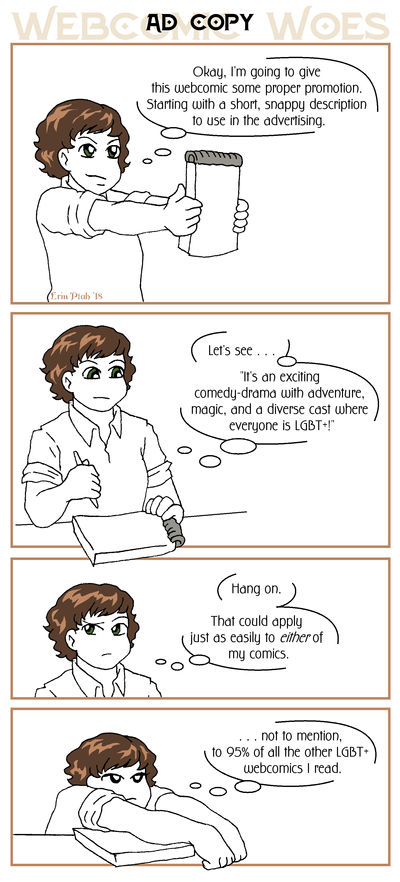 Maybe there's a reason they call it "copy."



Tumblr: Reblog from here, don't repost.

Commissions are open. / Patreon / Society6




Transcript

Okay, I'm going to give this webcomic some proper promotion. Starting with a short, snappy description to use in the advertising. Let's see..."It's an exciting comedy-drama with adventure, magic, and a diverse cast where everyone is LGBT+!"

Hang on. That could just as easily apply to either of my comics.

...not to mention, to 95% of all the other LGBT+ webcomics I read.