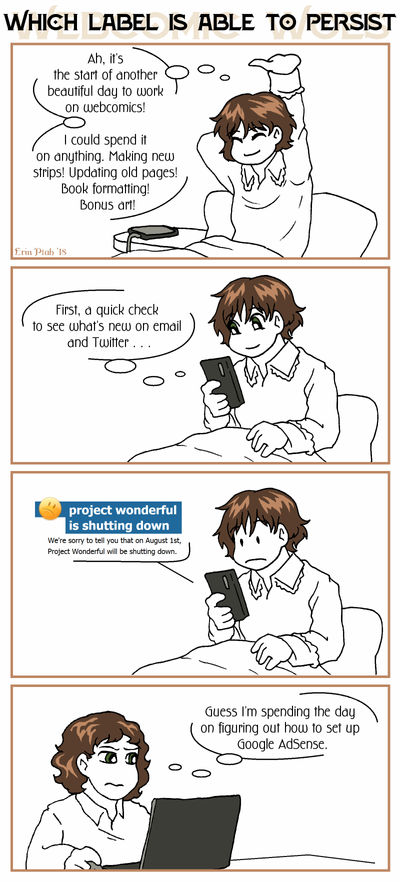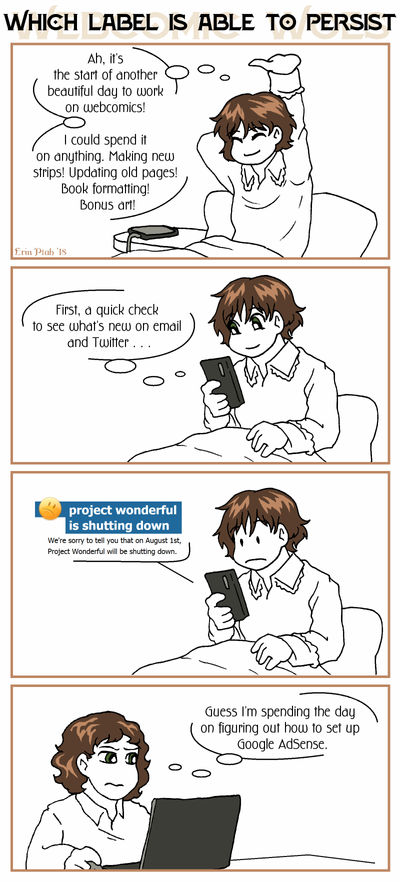 Time to unpause all my campaigns and go on an advertising blitz that'll spend this last $3.50.

Transcript
Ah, it's the start of another beautiful day to work on webcomics! I could spend it on anything. Making new strips! Updating old pages! Book formatting! Bonus art!
First, a quick check to see what's new on email and Twitter . . .
- [We're sorry to tell you that on August 1st, Project Wonderful will be shutting down.]

Guess I'm spending the day on figuring out how to set up Google AdSense.