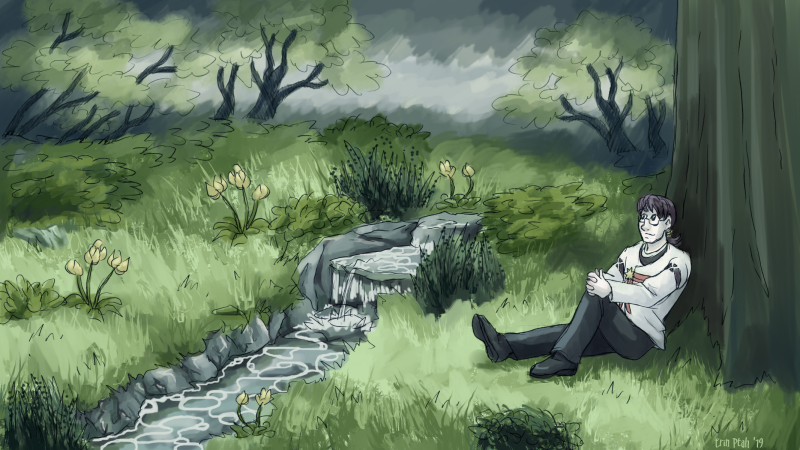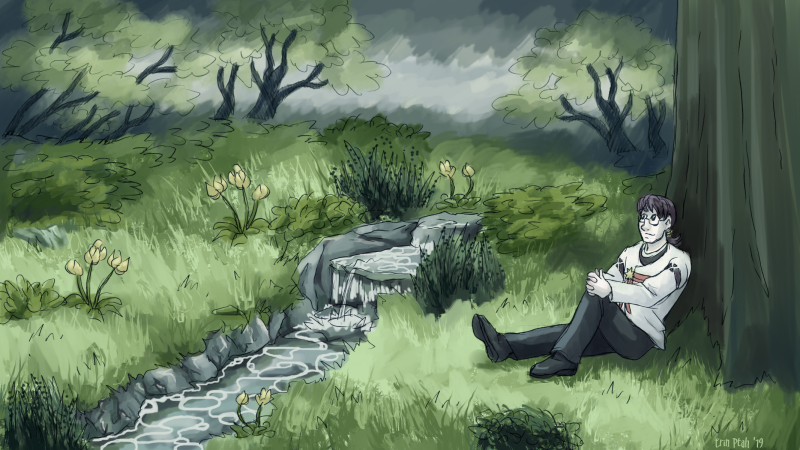 Leif enjoying the windy quiet in the Embassy gardens before a rainstorm hits.
I tried to learn a few things by imitating Minna Sundberg's (Stand Still Stay Silent) coloring style.
The full high-res wallpaper is a reward for readers who support Leif & Thorn on Patreon! Because that's a thing you can do, and I really appreciate everyone who does it.