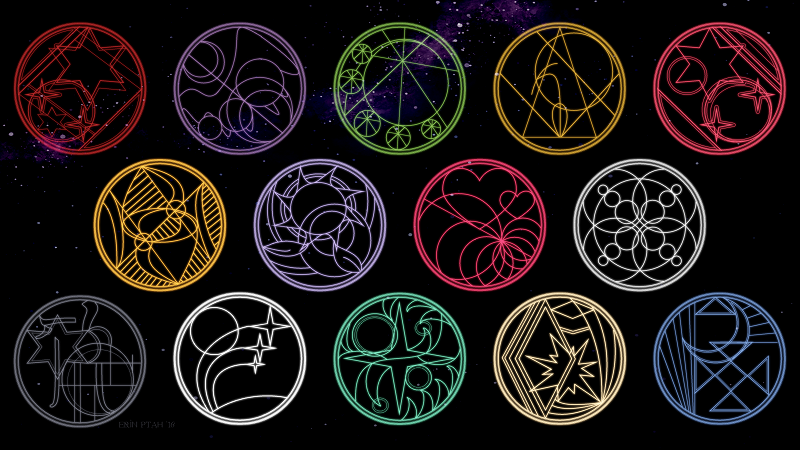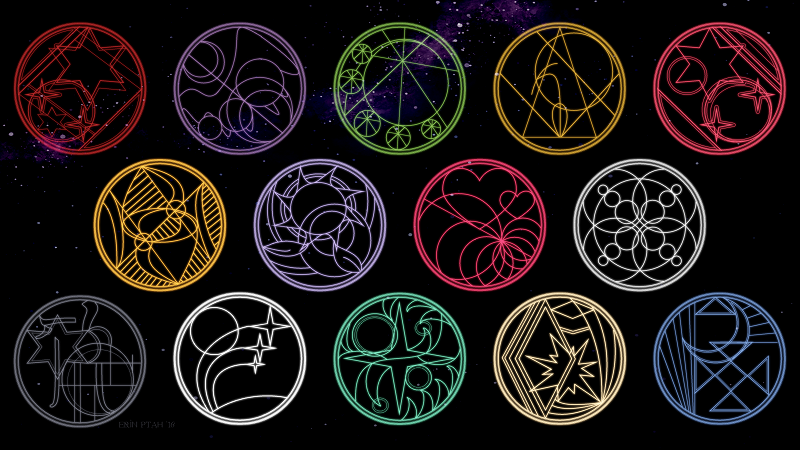 By request: an array of the Beings' magic sigils from
But I'm A Cat Person
!
Top row
: Cow, Raven, Dog, Cat, Other Cow
Middle row
: Big Cat That's Not A Lion, Lizard, Rabbit, Bear
Bottom row
: Donkey, Dove, Sea Monster, Bearded Vulture, Wolf
Get the exclusive full-size wallpaper by clicking the "Purchase" button on the sidebar, or by
supporting me on Patreon
. Comes in two sizes, standard-resolution and widescreen, to fit most devices.
Tumblr: Reblog from here, don't repost.