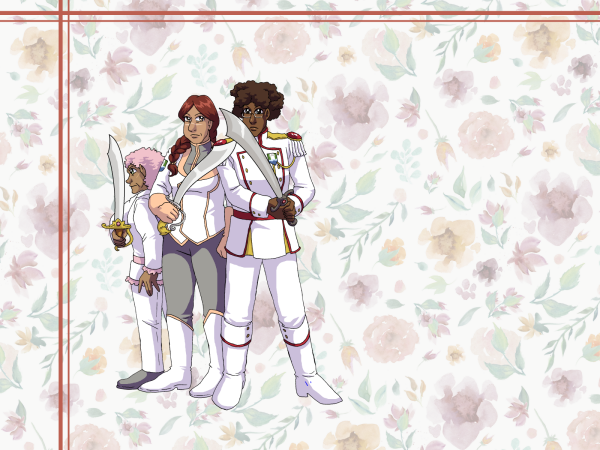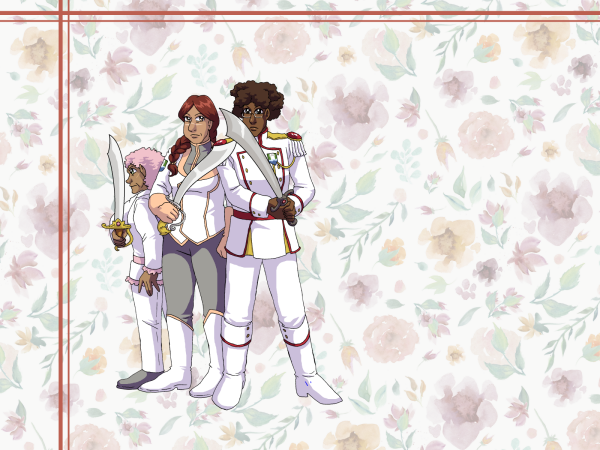 Gerri, Peach, and Rowan, the scimitar-wielders on the knightly team in Leif & Thorn, striking a pose. Third in a series.
...I swear I didn't plan for all of these to be so color-coordinated. (There's a variety of heartsword-wielders with a whole rainbow color schemes in Thorn's pre-dragon team...aaaand they're all dead.)

Get this exclusive full-size wallpaper for September 2018 by supporting me on Patreon -- OR by backing the Leif & Thorn Volume 1 Kickstarter, launching September 17! Comes in two sizes, standard-resolution and widescreen, to fit most devices.