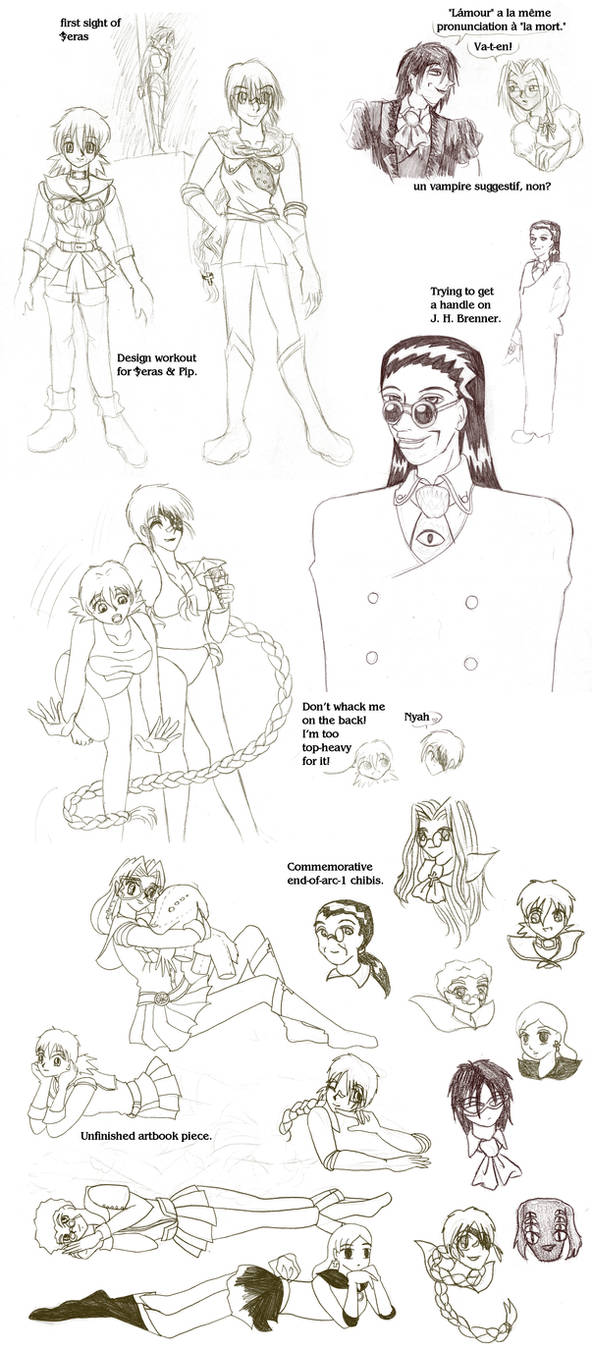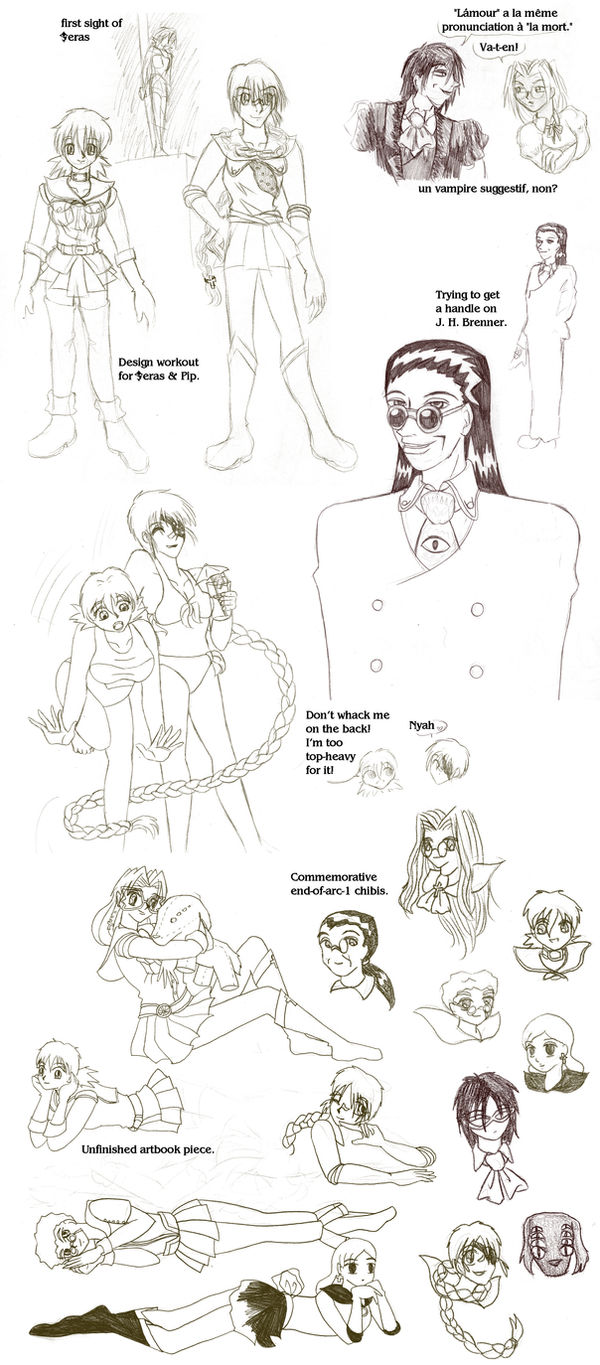 Pulled these off an old hard drive recently, had totally forgotten they existed. Unpublished
Sailor Hellsing
sketches, circa 2003-2005.
Commissions
are open. /
Patreon
/
Society6
- First sight of Seras
- Design workout for Seras & Pip.
- "L'amour" a la meme pronunciation a "la mort." / "Va-t-en!"
- un vampire suggestif, non?
- Trying to get a handle on J. H. Brenner.
- "Don't whack me on the back! I'm too top-heavy for it!" "Nyah"
- Commemorative end-of-arc-1 chibis.
- Unfinished artbook piece.