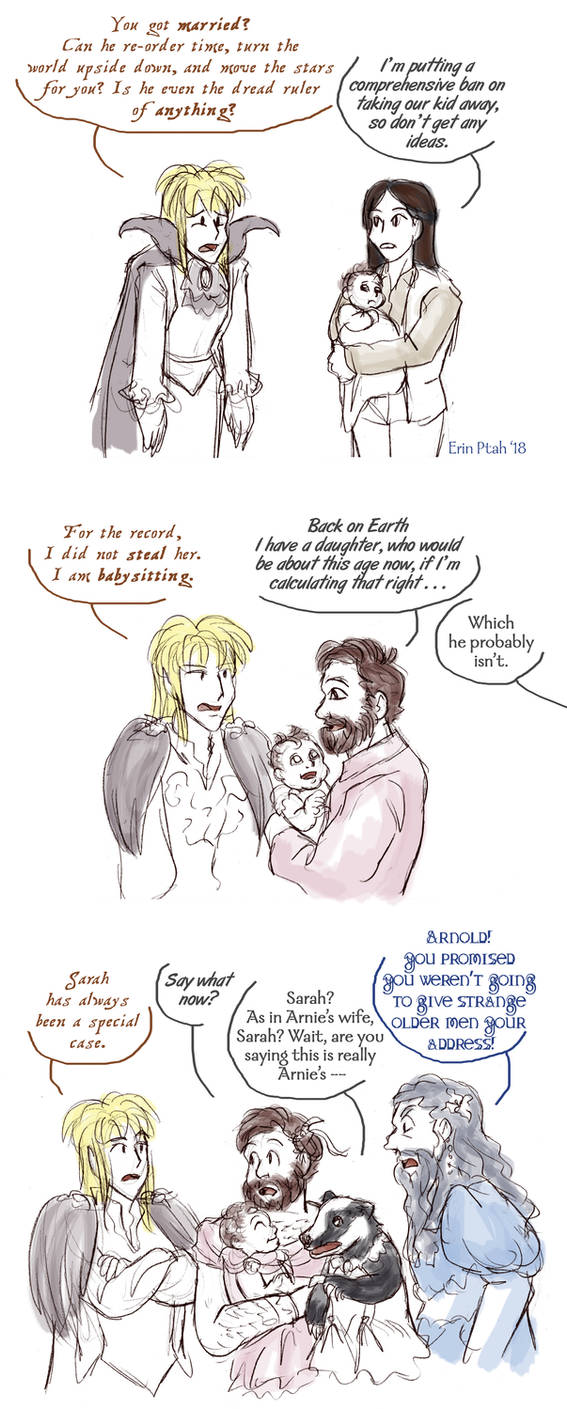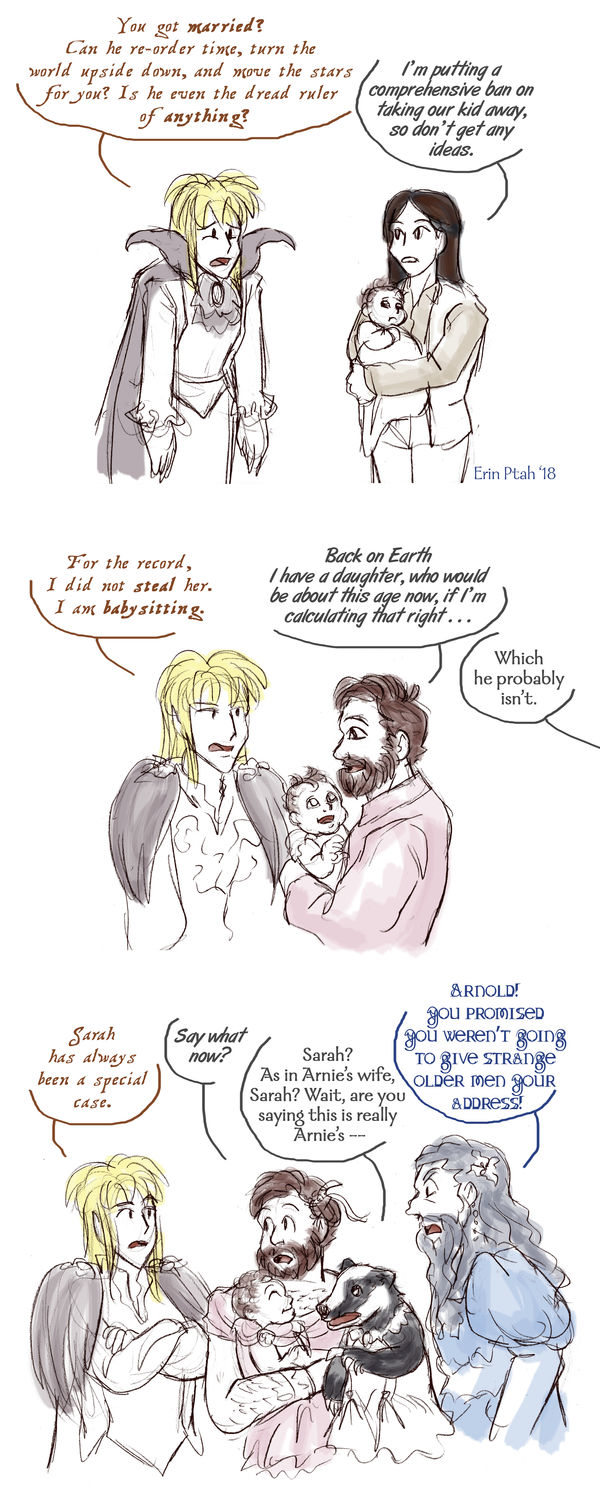 Quick montage from
Dangers Untold and Podcasts Unnumbered
. In which Arnie's wife is Sarah Williams, and Jareth gets involved with Foon, in a way that gets him promoted to "weird glittery uncle."
Transcript

Jareth: You got married? Can he re-order time, turn the world upside down, and move the stars for you? Is he even the dread ruler of anything?
Sarah: I'm putting a comprehensive ban on anyone taking our kid away, so don't get any ideas.
Jareth: For the record, I did not steal her. I am babysitting.
Arnie: Back on Earth I have a daughter, who would be about this age now, if I'm calculating that right....
Chunt: Which he probably isn't.
Jareth: Sarah has always been a special case.
Arnie: Say what now?
Chunt: Wait, Sarah? Like, as in Arnie's wife, Sarah? Wait, are you saying this is really Arnie's —
Usidore: Arnold! You promised you weren't going to give strange older men your address!