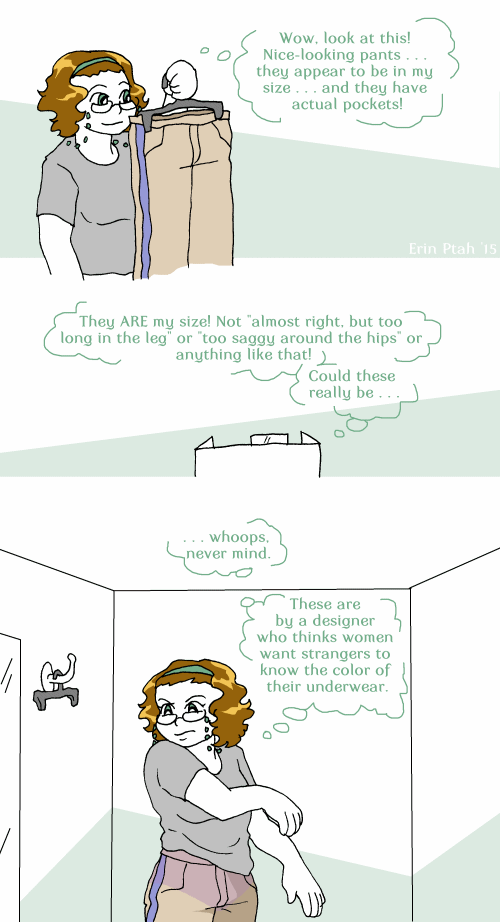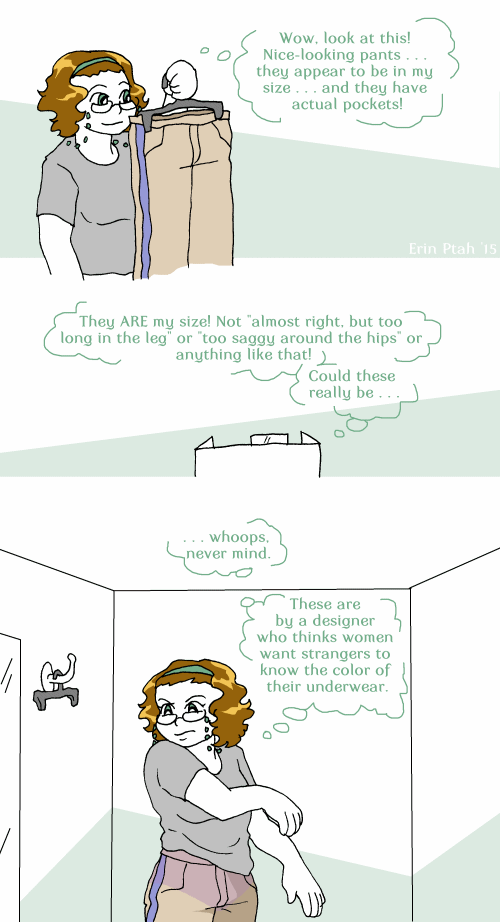 100% true story. They seemed so promising, and then they were literally translucent.
Tumblr: Reblog from here, don't repost.
Commissions
are open. /
Support on Patreon
/
Shop on Society6
Transcript
Wow, look at this! Nice-looking pants...they appear to be my size...and they have actual pockets!
They ARE my size! Not "almost right, but too long in the leg" or "too saggy around the hips" or anything like that! Could these really be...
...whoops, never mind. These are by a designer who thinks women want strangers to know the color of their underwear.

this is why I shop in the men's department most of the time... yanno, plus the whole "agender" thing.
Reply

Reply

((I have the same problem finding blouses that fit. My shoulders are really broad, so they usually add enough fabric in the front for Pamela Anderson's ample boobage, which I most definately do not have, and I end up with enough sag to give strangers an eyeful of my bra. I usually end up ordering men's button up shirts.))
Reply