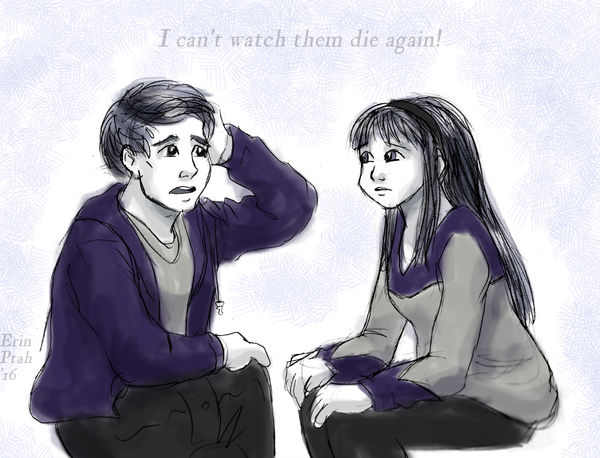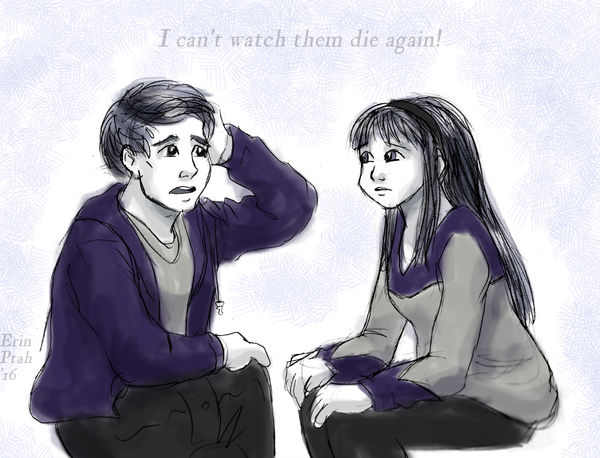 A recent episode of The Librarians [see:
fandom comm/discussion group
] had the characters get stuck in a repeating span of time, with only Ezekiel Jones remembering all the loops. Complete with steadily-increasing trauma as he watches his teammates die -- every time he screws up -- over and over.
I figured he and Homura could go to therapy together.
Tumblr: Reblog from here, don't repost.
Commissions
are open. /
Support on Patreon
/
Shop on Society6