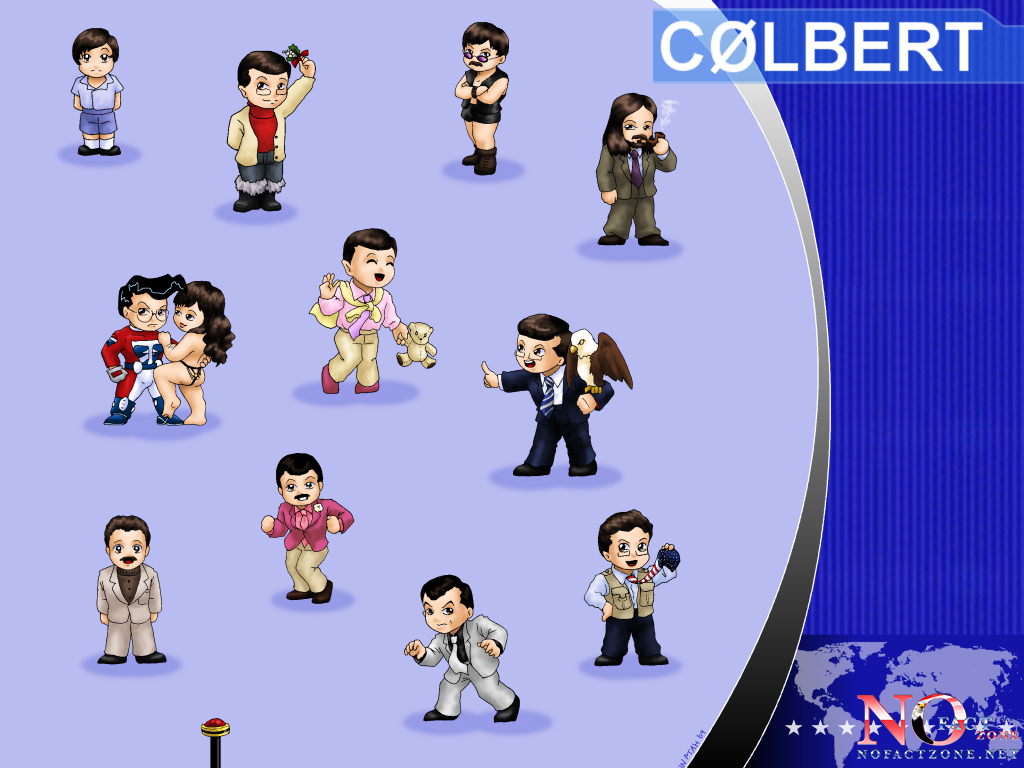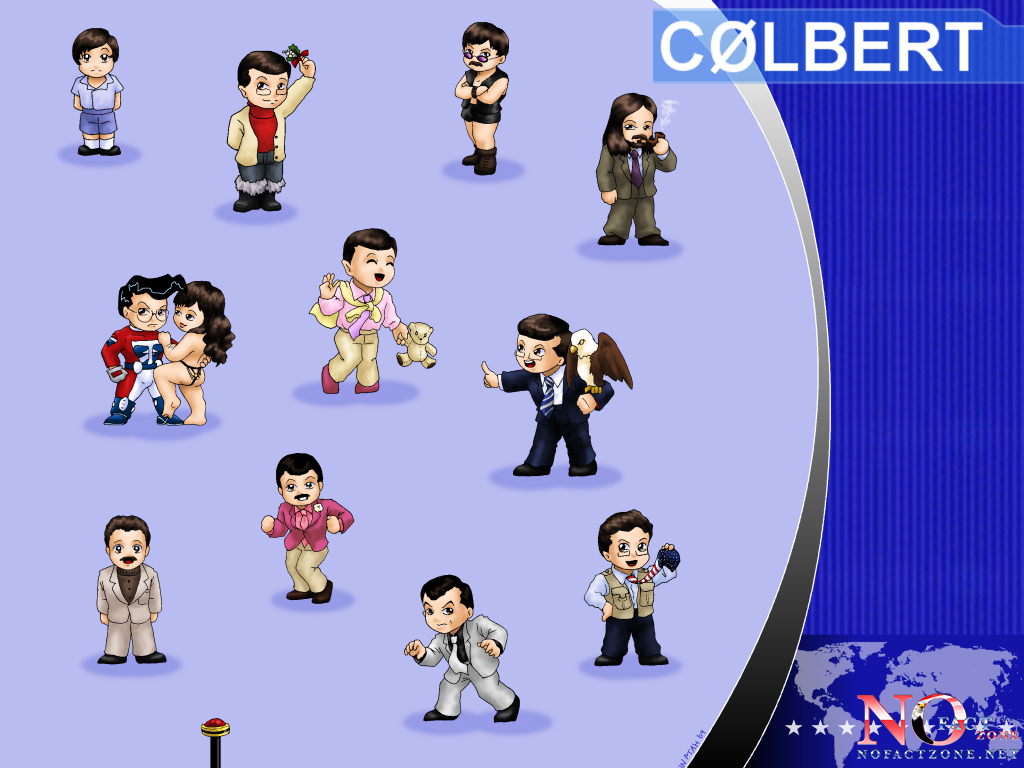 A collage of Colberts. Thrown together for
NoFactZone's calendar showcase
(thus the logo in the corner).
Click "download" for desktops: 1280x800, 1280x1024, 1680x1050, 1440x900, 1024x768, 1920x1200, and 320x480 (iPhone).
Left to right:
Little Steve Col-bert (I Am America; finally appeared on the show April 22)
Seasonal Stephen (A Colbert Christmas)
The Undercover Reporter (America: The Book)
Alternate-universe liberal Stephen (The Wørd, October 2, 2007: Troops Out Now)
Tek Jansen (millions of books)
Raven (Wigfield - not technically in the TCR universe, but Tek wouldn't be Tek without a beautiful woman on his arm)
Alternate-universe happy Stephen (ThreatDown, December 10, 2008: Happiness)
Normal Stephen, with Stephen Junior
Local-news Stephen (various segments about News 7 at Noon)
Esteban Colberto (various segments about Colberto Reporto Gigante)
Future Stephen (I Am America, this clip)
Daily Show Stephen, with flak jacket (lots and lots of segments)
And there at the bottom is the God Machine.
A couple versions that need to be added: the Formidable Opponent; the
Romulan St'e'pha'n Kh'olber't
; Stephen's cardboard cutout; Iraq Colbert; Vancouver Colbert;
Stephane ColberT
; Jermaine Maine. If I've missed any others, let me know!
Tumblr: Reblog from here, don't repost!