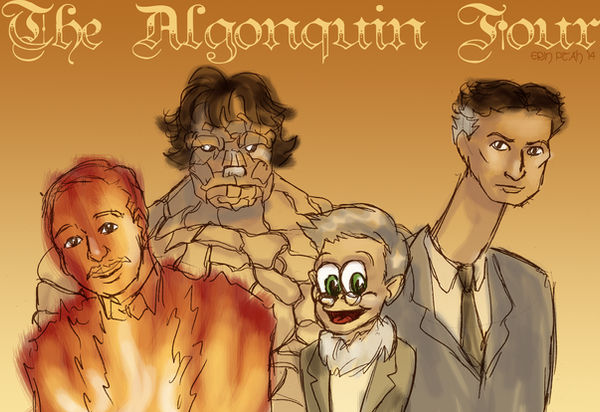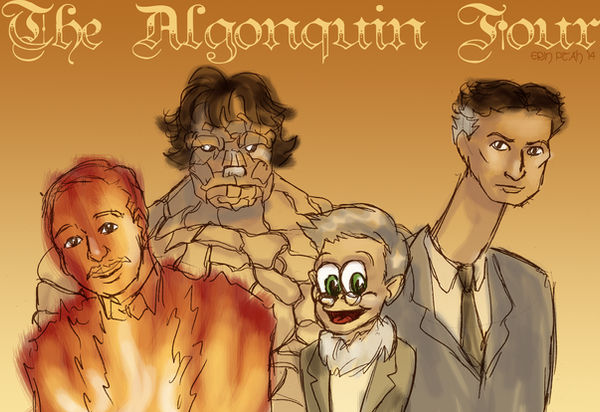 Another entry for
30 Days of TAH Extravaganza
! This time, focusing on a set of middle segments which can stand alone if you want, but which are linked by shared characters and references: Jefferson Reid, Amelia Earhart, Colonel Tick Tock, and The Algonquin Four.
***
Tumblr: Reblog from here, don't repost!
***
Day Ten: The Chrono Agency:
given the time-hopping, wrong-righting, sidekicking choice between Colonel Tick Tock and Amelia Earhart, I'd go with the Colonel -- he gets to go to more-interesting places/times, and has to deal with a lot fewer zombies. But as a listener, I think the Amelia Earhart episodes tend to get funnier jokes, and do cleverer things with time travel.
And my favorite subset of the Chronopatrol continuity is neither of the above, it's...
Dateline: the 1920's. A celebrated group of New York's sharpest wits met daily at The Algonquin Hotel, enjoying barbs and bon mots. Until one day a comet struck and those present found themselves possessed of powers beyond the ken of mortal men.

Day Seventeen: The History:
The Algonquin Four! Left to right: comedian Robert Benchley, with flame powers; poet DOROTHY PARKER SMASH; president Woodrow "Woody" Wilson; and stretchy illusionist Harry Houdini.
They're great. More standalone episodes with them, please.