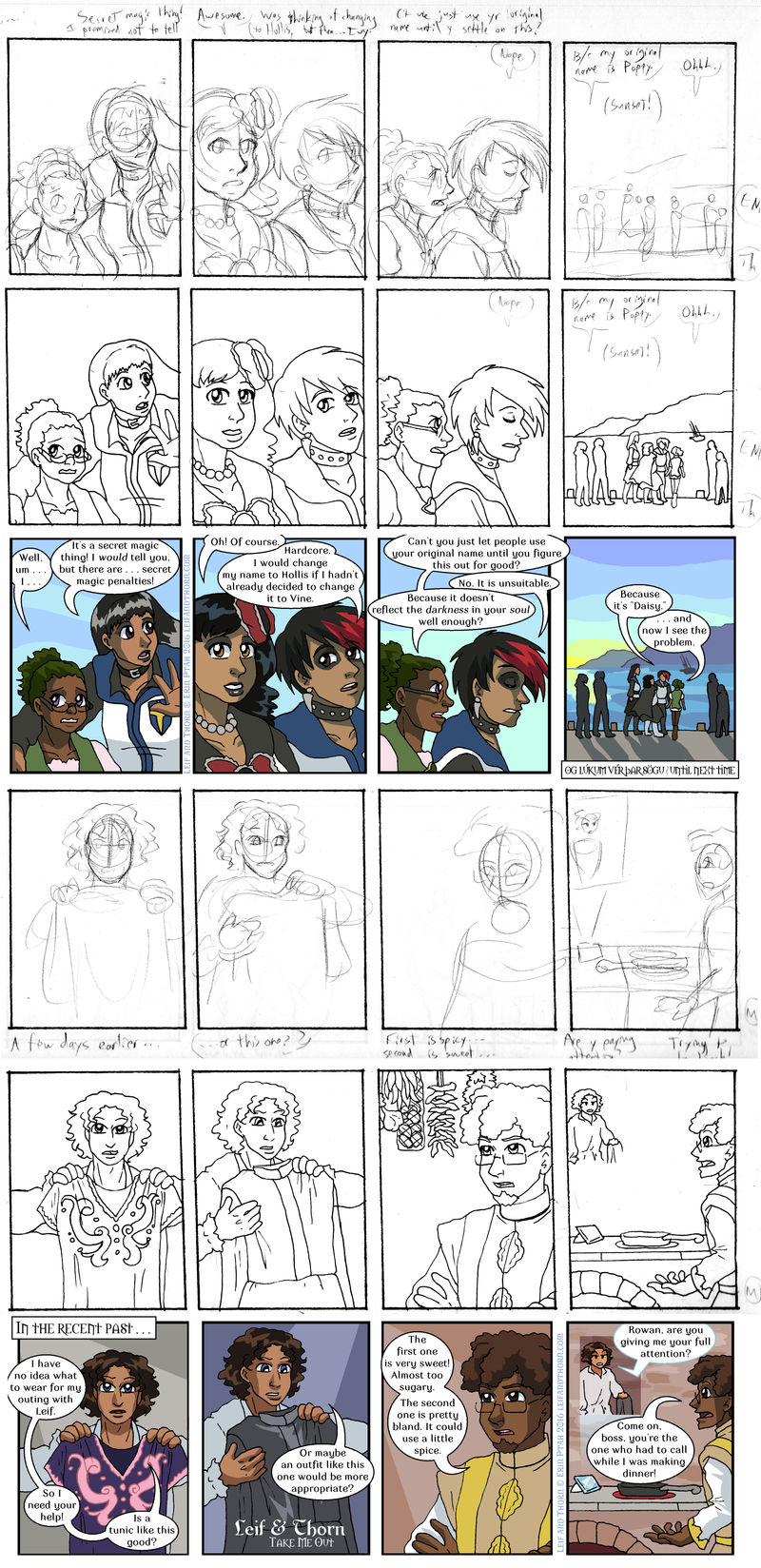 Behind-the-scenes look at some sketching and lineart!
Fish Story #41
:
--The lineart figures in the third panel got scooted down to make room for the dialogue.
--Continuity note-to-self in the last panel, so I wouldn't forget how to color the sky.
--Originally jotted down Vine's original name as Poppy. For some reason I liked the sound of Daisy better.
An Incredibly Platonic Storyline #1
:
--The hanging spices that vanished from panel 3 got repurposed for
the next strip
, i.e. after the setting was revealed.
--Sometimes, the projected images from a telecrystal call have to be drawn separately. With a blank wall in the background, I could just draw the lineart where it was supposed to go. Moved it to a new layer after scanning.
Commissions
are open. /
Patreon
/
Society6