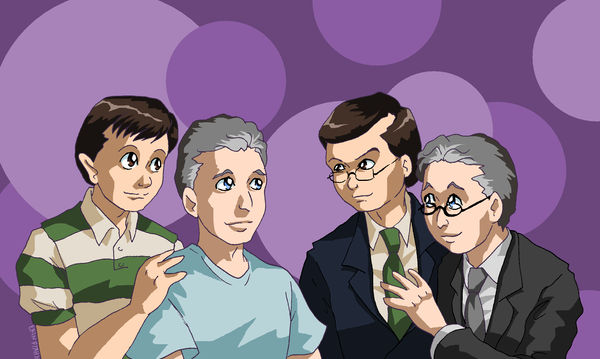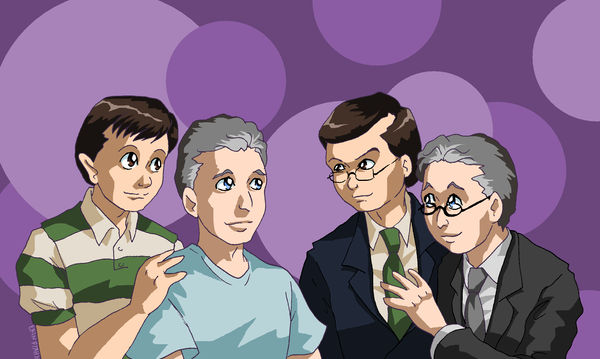 Fan illustration for the adorable Job Search series. (Now locked/deleted; ping me if you want a download.)
When Jon falls for the mild-mannered and glasses-free
Steve Col-bert
, Stephen is devastated...until a familiar-looking man in glasses shows up, introduces himself as Jonathan Leibowitz, and asks if they're hiring.
Tumblr: Reblog from here, don't repost.
Commissions
are open. /
Support on Patreon
/
Shop on Society6

Hee, I remember seeing and squeeing over this (and then rather shamelessly co-opting it for genderswap). I do love how different all of their expressions are and how Steve clings to Jon, and Jonathan clings to Stephen. Is Jonathan a little shorter than Jon or is he just more inclined to bend to Stephen's will?
Reply

Yeah, Jonathan and Jon are supposed to be the same height. I think everyone in this picture except Jon is leaning over a little XD

I have a scan of the genderswap picture -- do you want me to post that somewhere?
Reply

That's awesome. You've managed to put a lot of those personalities right there in their eyes, great job! *begins reading fic, priorities defeated for yet another night* ^^
Reply