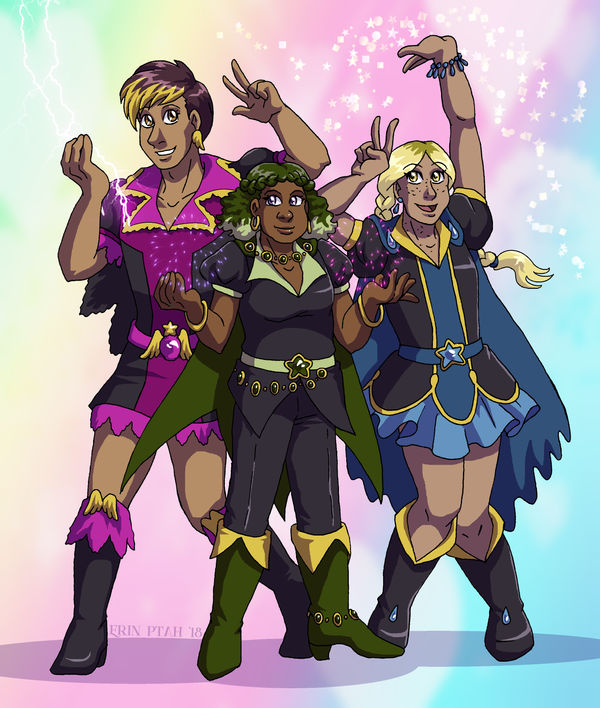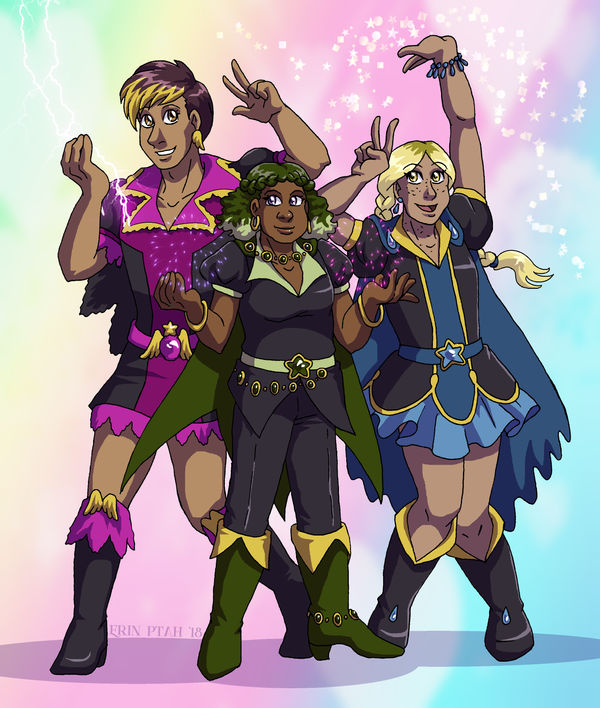 AU where Cedar, Holly, and Ivy -- the main magical teenagers from
Leif & Thorn
-- grow up to work as a team, and get complementary costumes along the way.
Everything is very nice. The colors go well together and the shading is done very well. The poses are lovely as well I can get an idea of what these characters are like and their abilities.

The colors are very faded and soft. Easy on the eyes and not too bright. Sometimes many digital artists struggle with. I noticed that all 3 characters have the same bit of yellow on their clothes and it's a wonderful touch. I also love that they each have a little item on their boots.

I would work on clothes however. It is nice but it kinda looks like the clothes are just stick on their bodies. I would do more wrinkles and flows. Unless the clothes are meant to be skin-tight then pardon me.

I would also work on outlines. They aren't the worst but there's places where there's no outlines and it's a bit off-putting. Outlining really helps make your art pop out and helps keep the focus on the main piece instead of the background.

It is a very nice and pleasing piece regardless I just feel like you should work on clothing and outlining for the most part. Everything else is very nice.
The Artist thought this was FAIR
1 out of 1 deviants thought this was fair.