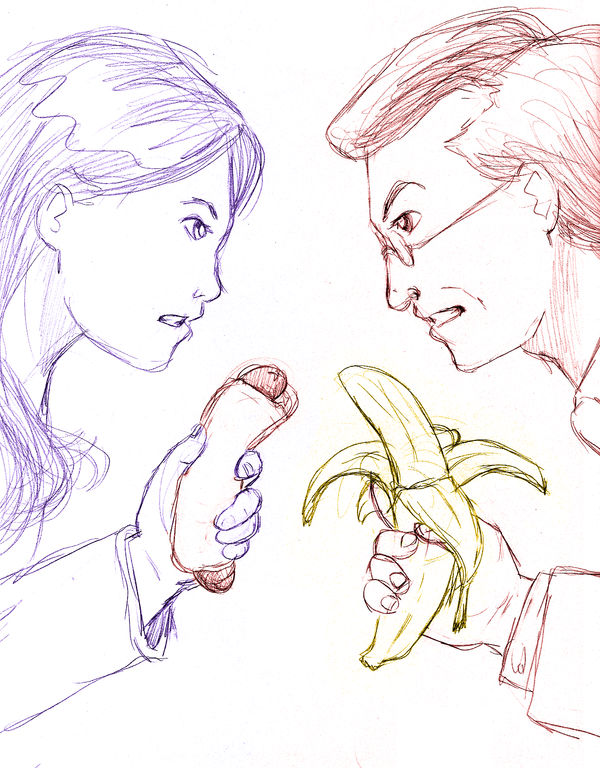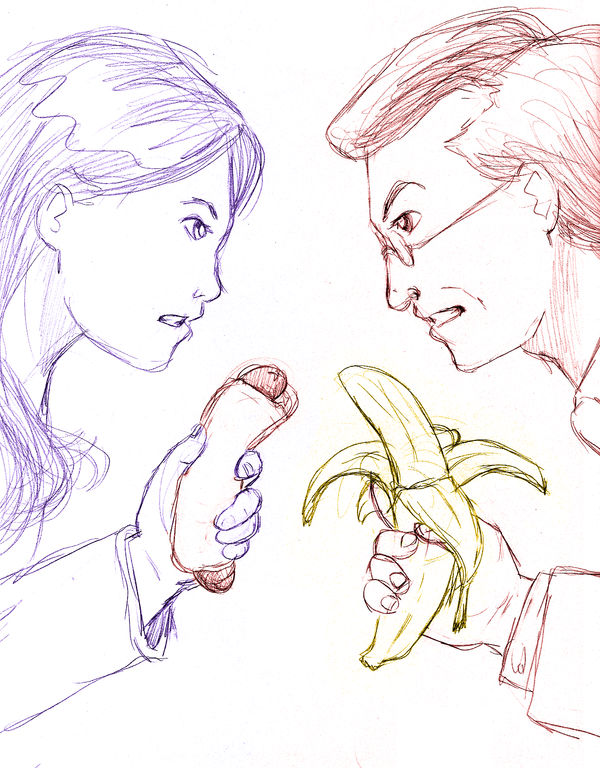 When Olivia was first hired at TDS, there was some kerfuffle about how she had once deep-throated a hot dog on camera, and this was Bad, Bad, Bad and made her unsuited for the intelligent and highbrow satire of a Daily Show correspondent.
I figured Stephen would just be mad because she was
copying his signature bit
.
ETA: Just got a link to
the actual clip
courtesy of

, and, seriously? Seriously? That's supposed to be salacious and innuendo-laden? I mean, maybe on its own, but when you look at it next to the banana clip, it's not even in the same
league
.