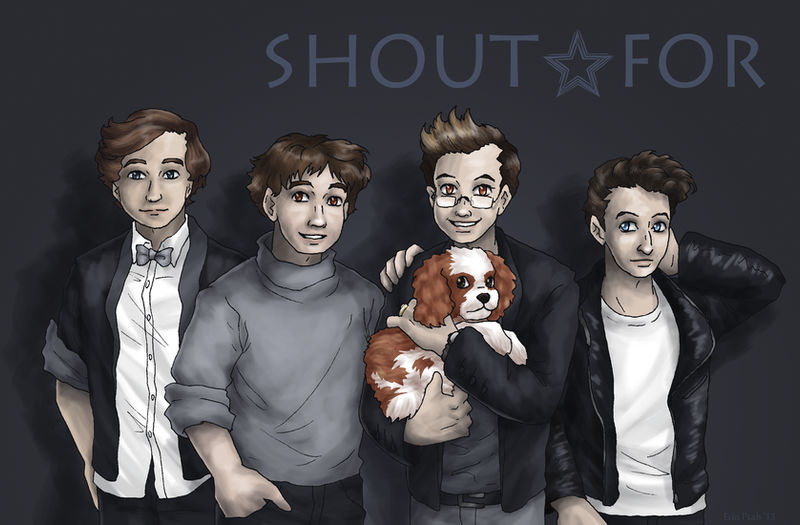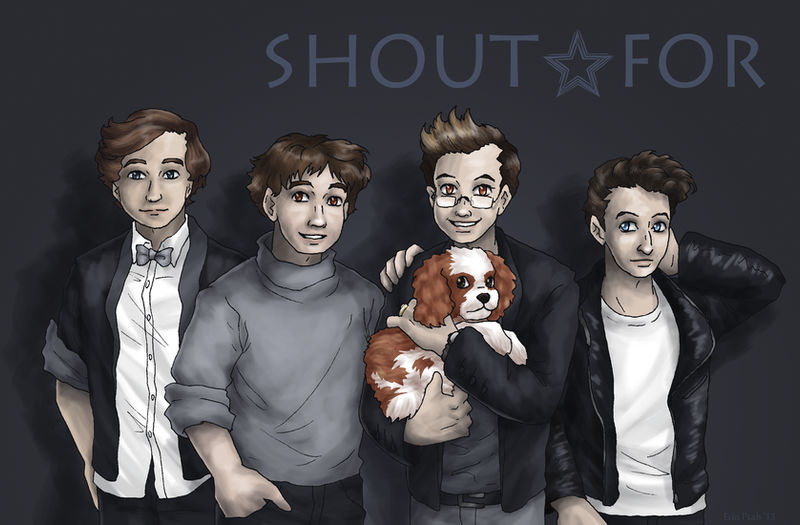 Another poster for
the AU where they're all Disney teen stars
. Tucker, Jimmy, "Stephen" (and puppy), and Jon, ages 16-17.
There's in-universe RPF of every possible pairing. Even Jon and Tucker, who genuinely cannot stand each other. But BFFs Jimmy and Stephen are the runaway favorite couple, hands down...complete with rabid tinhatters. Little do they know, their suspicions are so close, and yet so far.
Tumblr: Reblog from here, don't repost.
Commissions
are open. /
Support on Patreon
/
Shop on Society6

Is Jon looking at "Stephen" or the camera
Reply

So, Jon has been cast as the broody, dangerous type?
Stephen looks so unabashedly excited in this, far from sexy or alluring.
I want to know who he bribed to get his dog in the photo!
Reply

Jon is totally the broody one. Bad boy with a heart of gold.
Stephen is sexy in a wholesome, boy-next-door kind of way. He's attractive and appealing, but not deliberately alluring in a way that suggests to worried parents he might be out to seduce their innocent young daughters.
That dog is totally photogenic. And of course Stephen has been training her from the beginning to be good around cameras

Reply