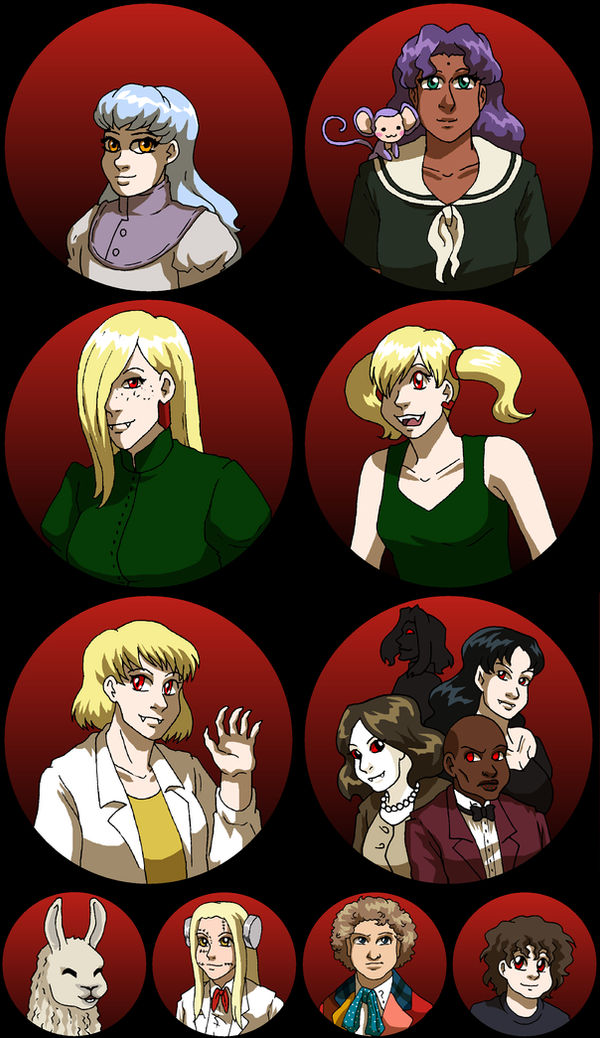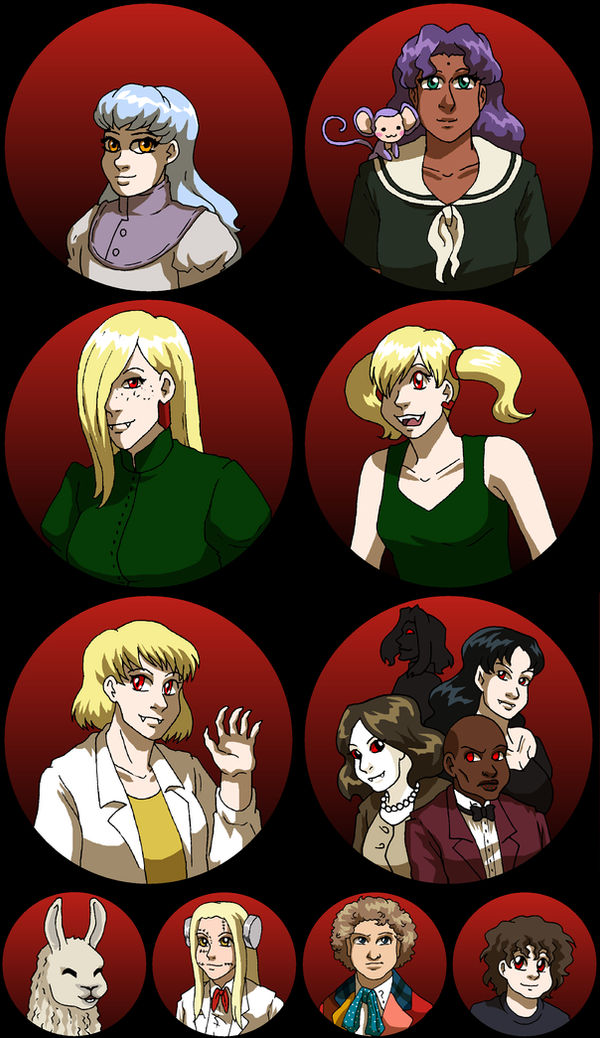 They're unaffiliated, they're inhuman, and they have various levels of moral ambiguity. Freelance vampires and other figures from
And Shine Heaven Now
.
Hellsing:
Helena; the baobhan sith "Laura."
Revolutionary Girl Utena:
Anthy (and Chuchu).
Original:
Marian (another baobhan sith, and an excitable fangirl); Reseda (a chordewa friend of Helena's); monster-of-the-week vampires from various countries and eras; a dream llama.
Other cameos:
A bunch of mad scientists, represented by Franken Fran; the Sixth Doctor; and the child dhampir who grows up to be Vampire Hunter D.
Tumblr: Reblog from here, don't repost.
Commissions
are open. /
Patreon
/
Society6