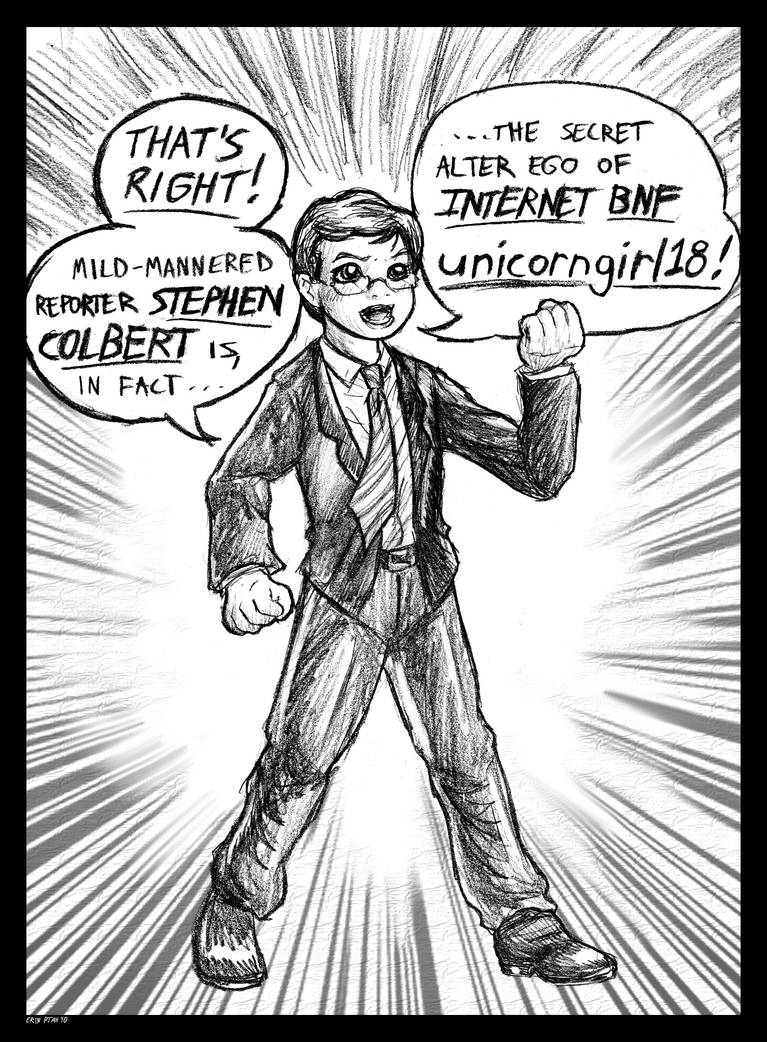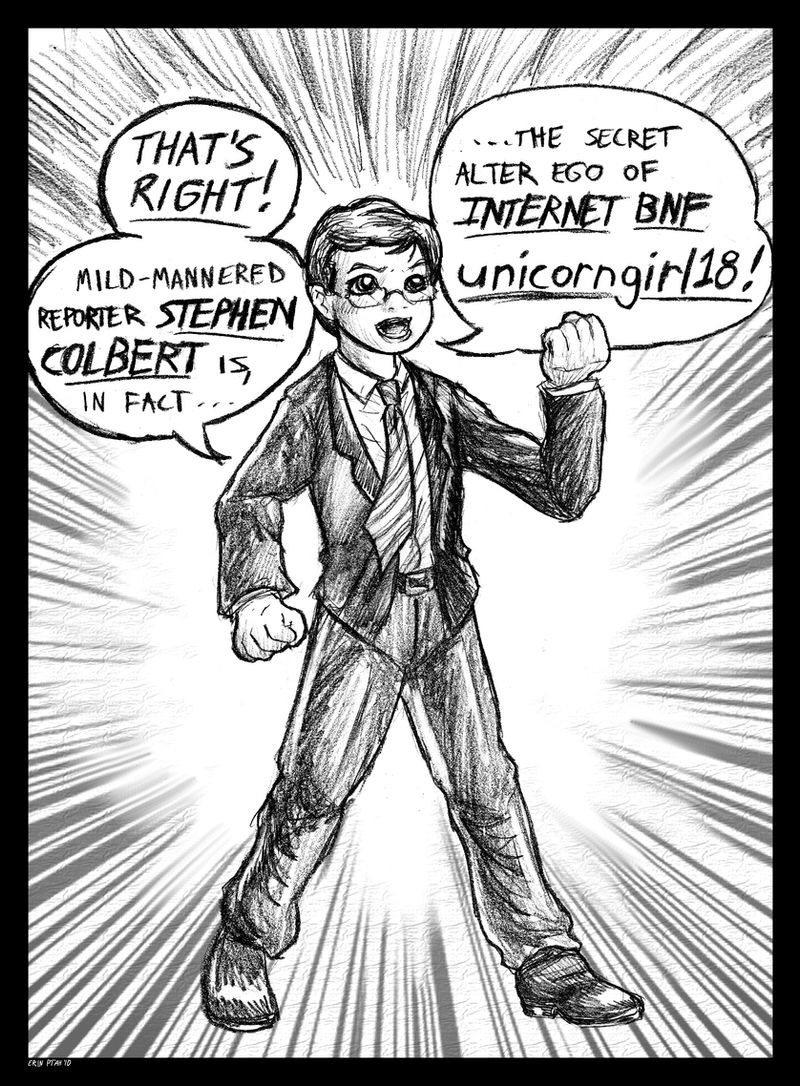 Scene from
The Catboy, The Phlebotinum, And The Hot-Air Balloon (Not Necessarily In That Order)
: a tale of the 2002 cast of the Daily Show, in which Jon accidentally discovers he has superpowers and Stephen saves the day with the power of BNFdom.
The story is a crossover with (and the art is in the style of)
AdamWarren
's EMPOWERED, which is the plottiest cheesecake you ever will read. (It's equal-opportunity; there's beefcake too.)
Tumblr: Reblog from here, don't repost.
Commissions
are open. /
Support on Patreon
/
Shop on Society6