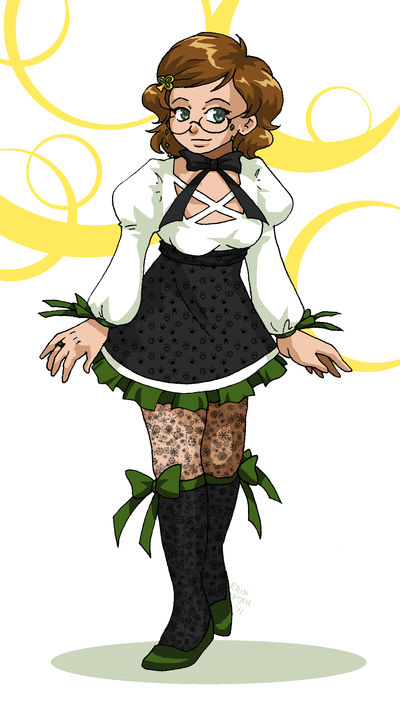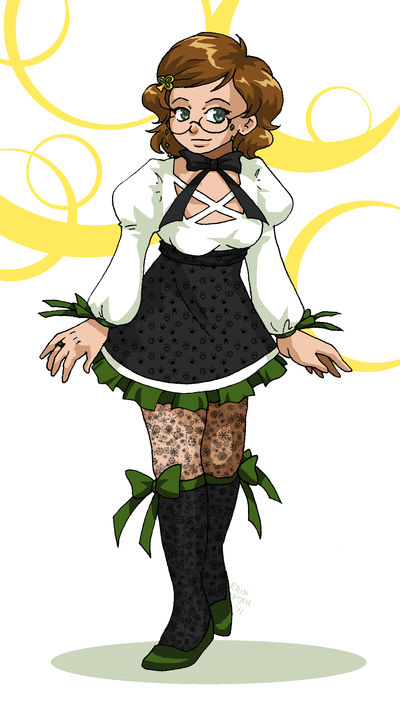 Or maybe not, but it seemed like as good a reason as any for the clothing. Soul gem in the hairpin.
Outfit designed with the help of

's
Lolita Maker
. If I were to draw it from scratch, I'd swap the high-waisted skirt for short-shorts with a miniskirt over top of them.
Tumblr: Reblog from here, don't repost!