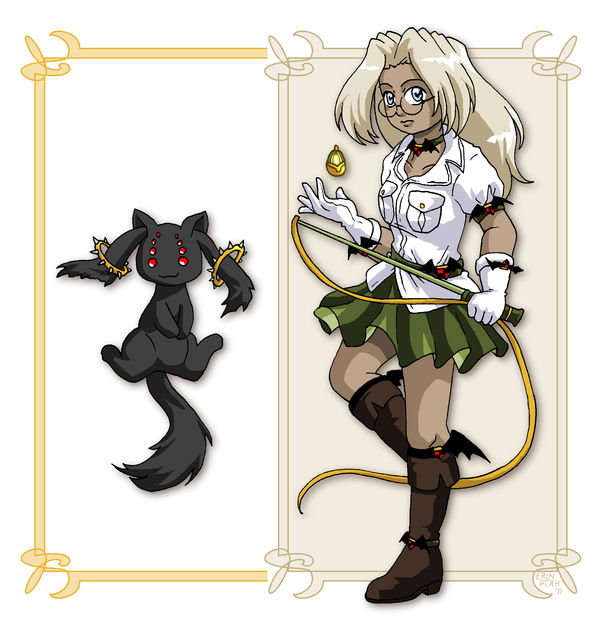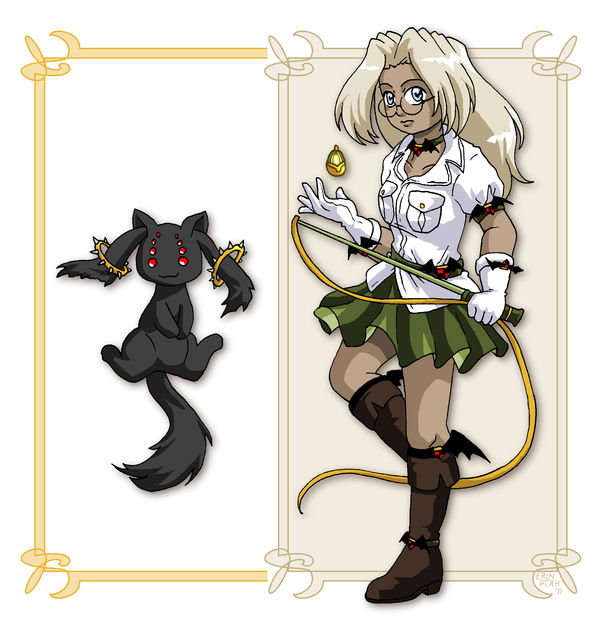 Puella Magi Madoka Magica pretends to be a fluffy mahou shoujo series, but from the very first episode, where the supposed main character doesn't actually get her powers, you can tell something's off. Three episodes in, it starts unapolagetically blowing your mind.
It's now ten episodes into the series, and I want Puella Magi AUs of
everything
.
So here's Integra, with her Soul Gem, a whip (because the canon characters have dibs on swords and guns), and adorable mascot sidekick Aluubey. He's going to offer to make a contract with Seras next. Will she take him up on it...?
Tumblr: Reblog from here, don't repost!