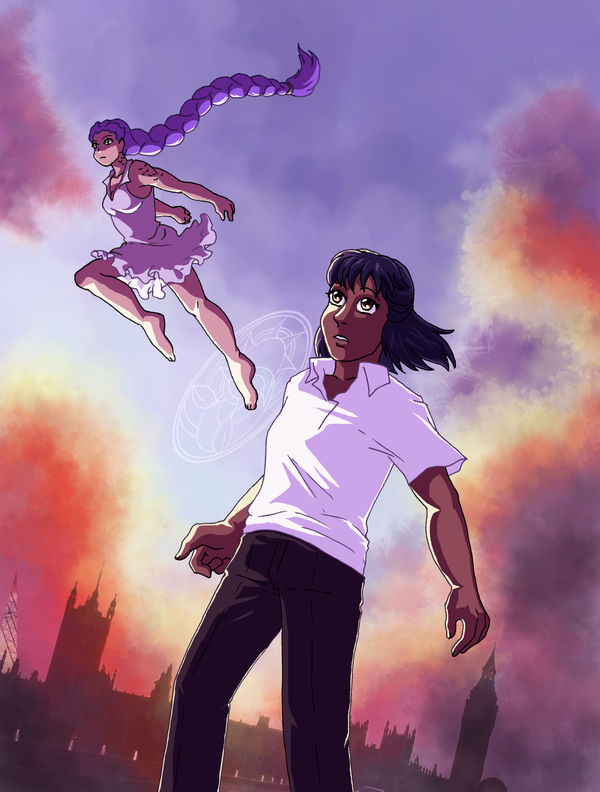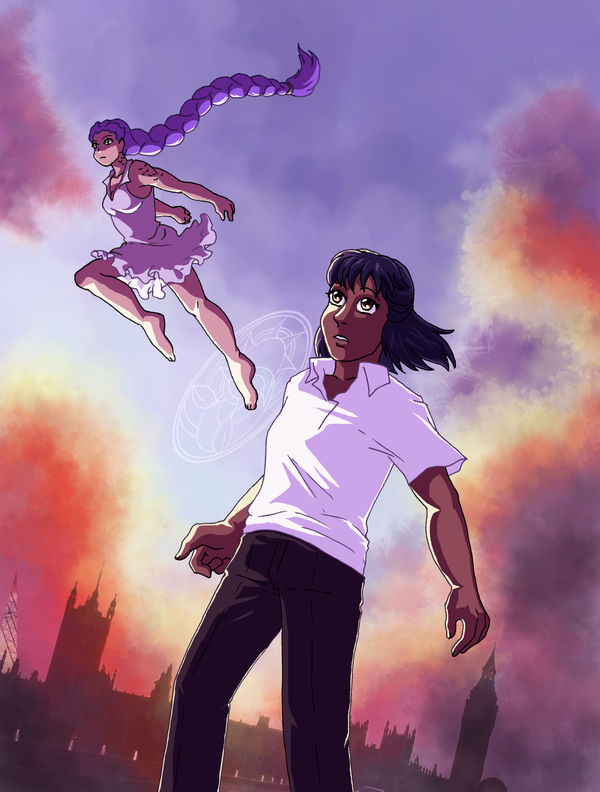 One of my favorite new But I'm A Cat Person covers: Jany on the ground and Kara Lynn in the sky, for
chapter 15
.

Without reading the description it looked, to me, more like Kara Lynn was jumping out of Jany's chest through portal (probably the inital angle and depth)... which would also have been awsome!

Reply

I guess it's hard to tell that the sigil is behind the white shirt...!
The comic would probably be a lot different if that was how the battles worked, heh.

Reply

Reply