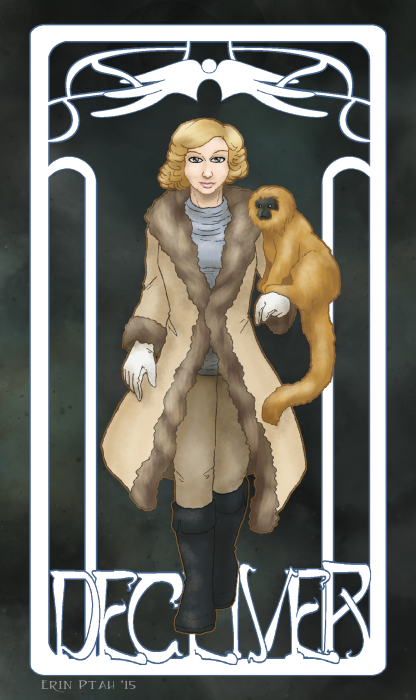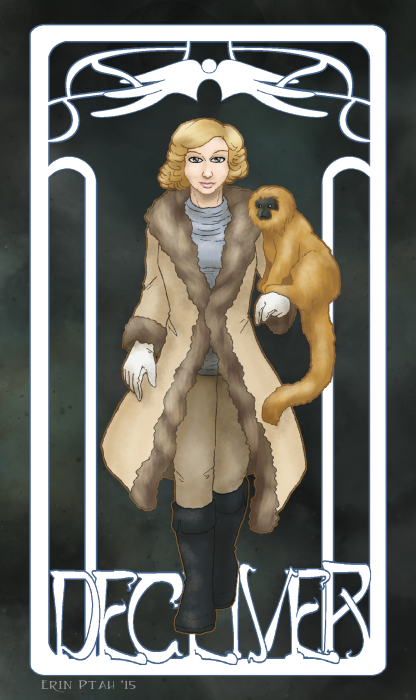 Art nouveau HDM characters continue! This time, Mrs. Coulter, and her never-named golden monkey daemon.
She's not associated with the devil in the series' mythology, but she gets the same epithet anyway, because whooo boy is she a lying liar who lies. Passed the skill on to her daughter, too. At least the daughter uses her power for good.
Tumblr: Reblog from here, don't repost!