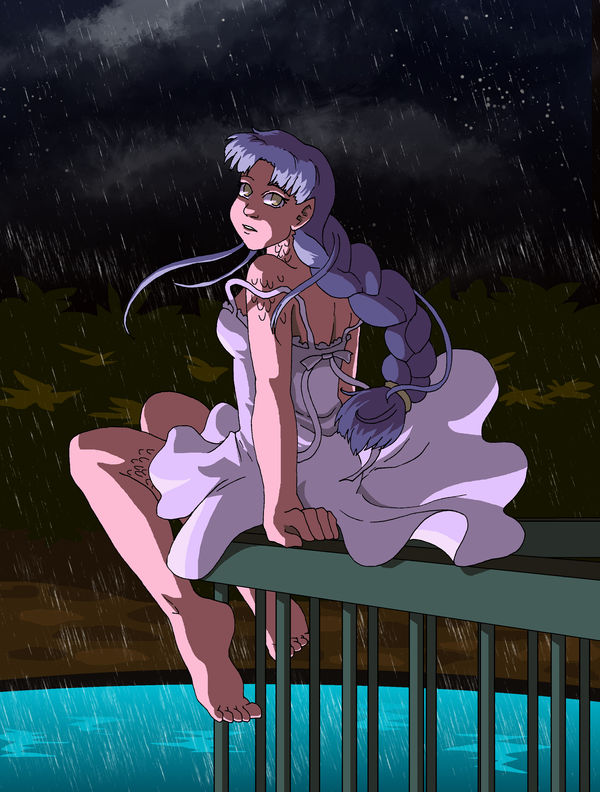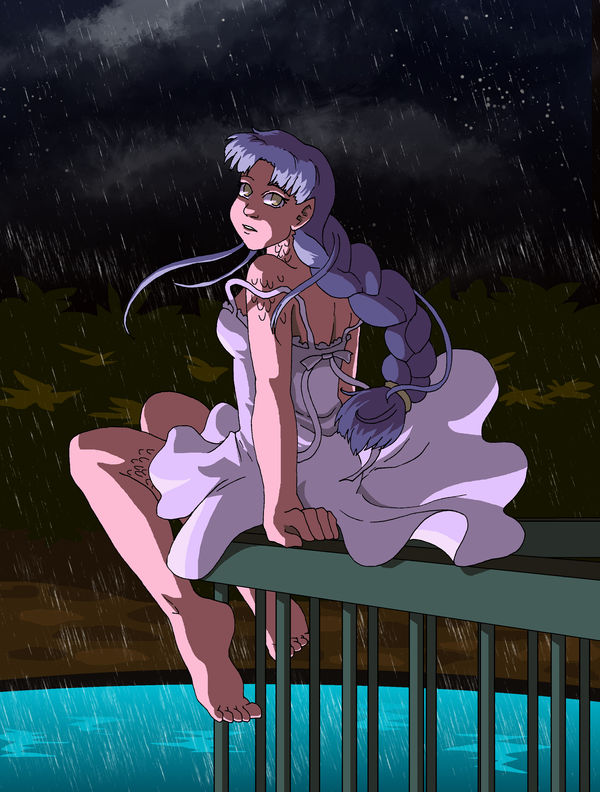 Clean updated cover art for
chapter 11
of But I'm A Cat Person: artfully disheveled Kara Lynn sitting by a hotel pool.
Tumblr: Reblog from here, don't repost.

Commissions are open. / Patreon / Society6
love that the light is coming from below!
really nice shadowed, especially the dress!
Anatomically something seems wrong with her feet and arm but nothing much

Although I personally like bright colors I like how the background is almost black, cause the character really pops out

really strong.
Also feel like you could intensify the effect of the rain a bit, but again doesn't bother me!
Really like the color of the water below! and the look on her face is uinique!
The dock she is sitting on looks kinda weird , but in a second look it has the right prespective.
you have an awesome art style! keep it up!
Cheers
The Artist thought this was FAIR
2 out of 2 deviants thought this was fair.