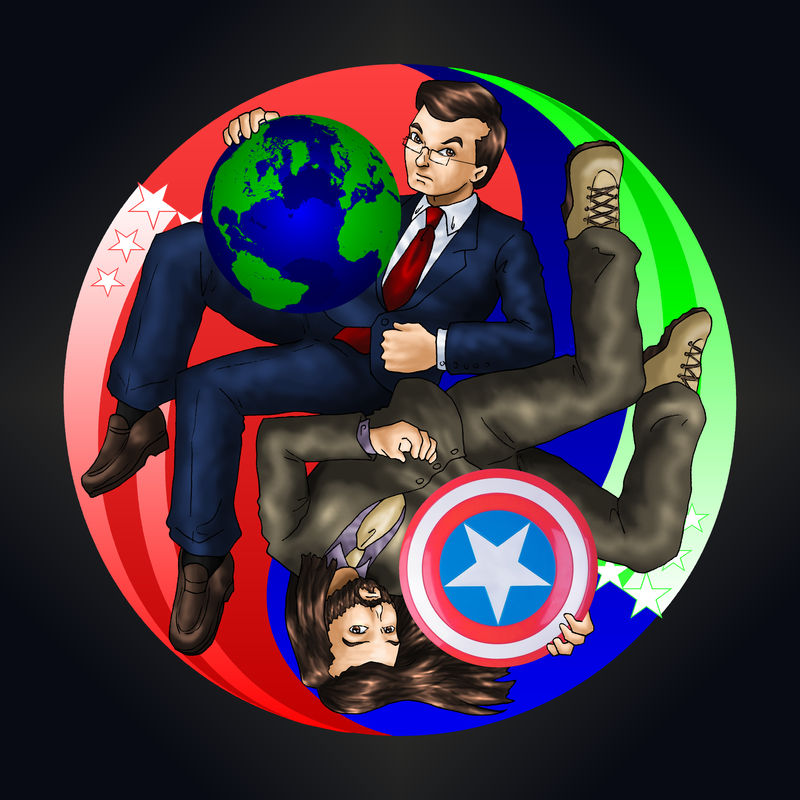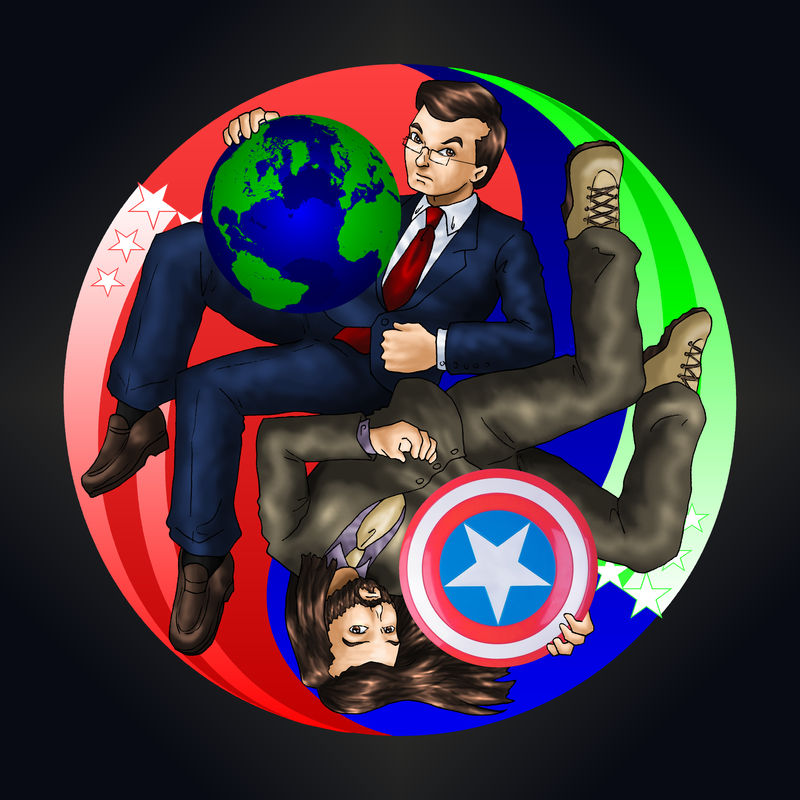 Diagram of the supreme ultimate, Colbert style.
On the one side, your standard-issue hard-line America-first conservative. On the other, the
alternate-universe flip-flopping environmentalist liberal
.
They're polar opposites, yet neither is complete without a bit of the other. And the world needs both.
(That vector background was so much fun to design.)
Tumblr: Reblog from here, don't repost!

i quite like this. nice job, gorgeous!
Reply

Aw, that's so awesome! Love them both, and great job with the details! The nice highlights on the globe, shoes, etc, and that beautiful hair on alternate!Stephen! It's awesome, you totally got the faces, outfits, and pose right. Keep up the awesome Stephen stuff!

I do love your Jon stuff so much, too!

Reply

Wow. Pretty awesome. You can really get the ying yang idea from it.
Reply