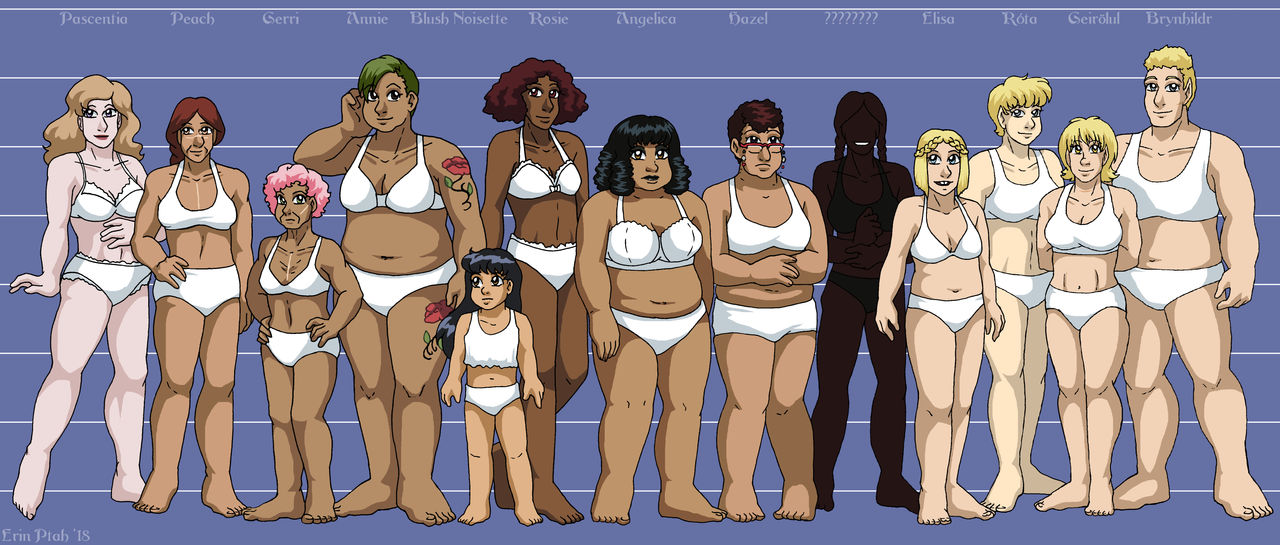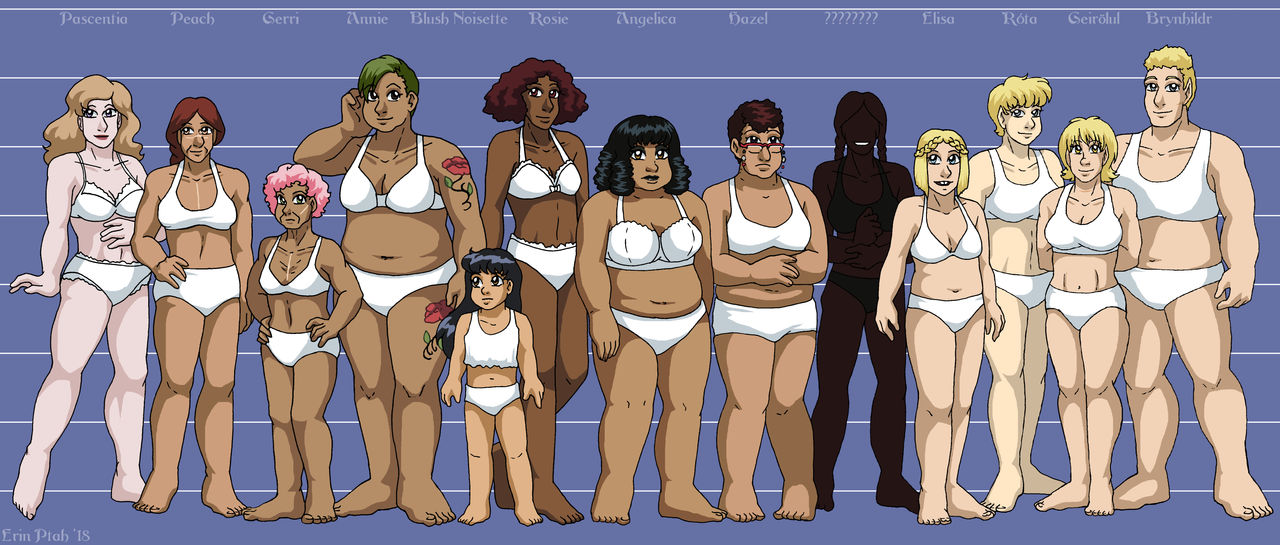 We finally have enough characters to do another showcase of body types for women in
Leif & Thorn
!
(As usual, this is just a reference for heights and builds. Things like scars/markings might be different in-strip.)
Pascentia:
Lithe femme knight of the realm. Has albinism; the rest of her family is dark-skinned.
Peach:
Older knight of the realm, semi-retired. Definitely has more scars than shown.
Geranium:
Tiny, getting up there in years, can still knock her students to the floor if they get cocky.
Annie:
Miner, wife of Birch. One of the group trapped in a cave for months with limited rations, so everyone is relieved she's back to her normal weight.
Blush Noisette:
Long-runner, reincarnated cross-racially.
Rosie:
One of Rowan's equally-hot siblings. Identical twins with her brother Rhodey.
Angelica:
Glamorous goth-lolita fashionista.
Hazel:
Non-glamorous dapper-goth writer. Keeps glasses on a chain so she won't lose them.
????????:
A woman, probably? With a height. And a skin tone.
Elisa:
Petite colleague of Leif's. Adorable large teeth, rarely goes barefoot.
Róta:
Tall wiry Embassy guard. Same ethnicity as Katya.
Gerölul:
Small muscle-pixie Embassy guard. Built like gymnast/weightlifter Samantha Wright. Throat scar.
Brynhildr:
Big huggable butch Embassy guard. Cheek/ear scar.
Tumblr: Reblog from here, don't repost.
Commissions
are open. /
Patreon
/
Society6