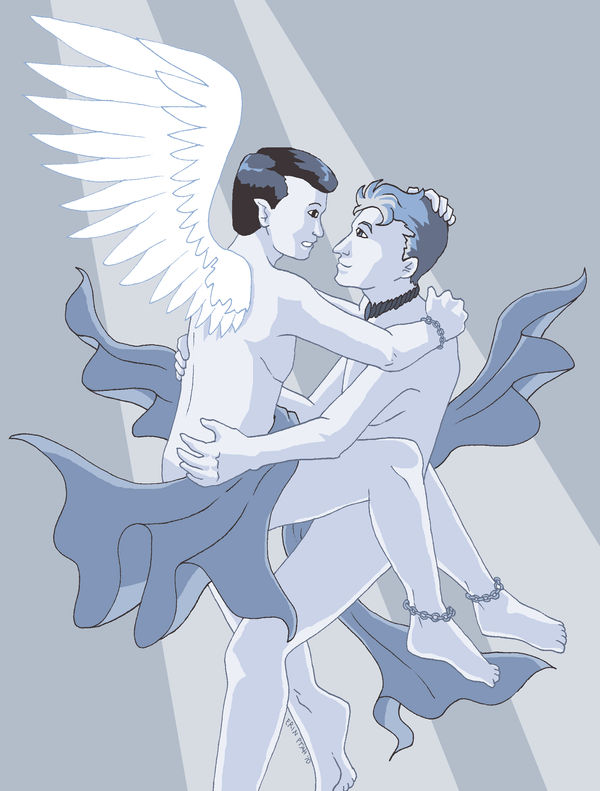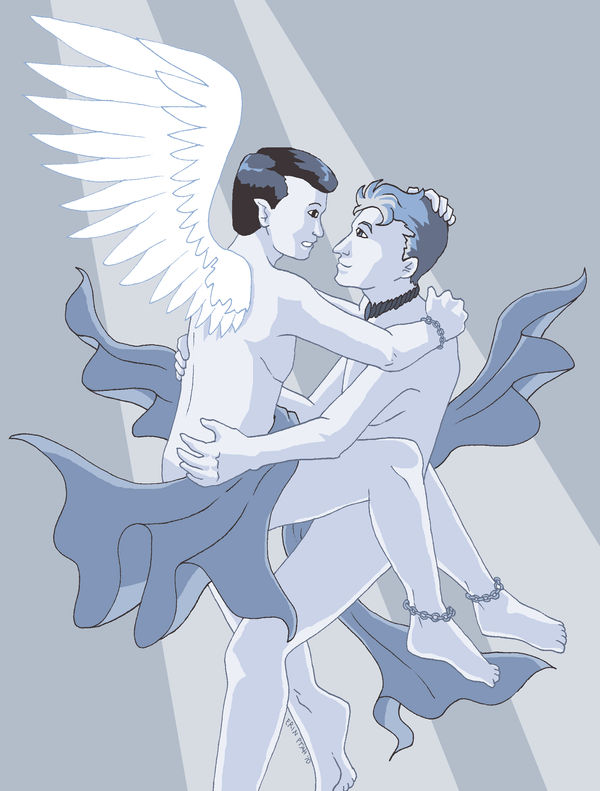 I started off drawing Jon and "Stephen", then halfway through decided that I drew them way too much anyway and should make it a couple of OCs, then three-quarters of the way through decided that, screw it, I drew them because it entertained me, and had no reason not to keep it up.
So the result is a bit off, and a bit weird. Oh well. At least they look cuddly.
Tumblr: Reblog from here, don't repost.
Commissions
are open. /
Support on Patreon
/
Shop on Society6

Reply

Oh, My GOD!!!

There are no words to express how amazing this is! XDDDDD
Reply

That's awesome, I love that wing. It's like Sephiroth's, but all the menacing is replaced with the cute awesomeness that the wing and Wonky Ear point in the same direction!

Great job on the light effects, shadows, and cloth effect. Cool necklace and chains, too. And there's no way anyone could ever draw these guys 'too much'! Especially one who draws them as amazingly as you!

I always enjoy your Jon, Stephen, or TCR stuff, keep it up!

Reply