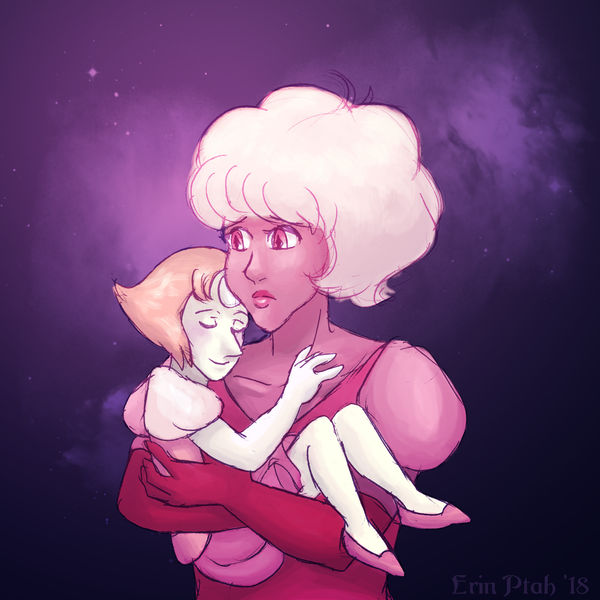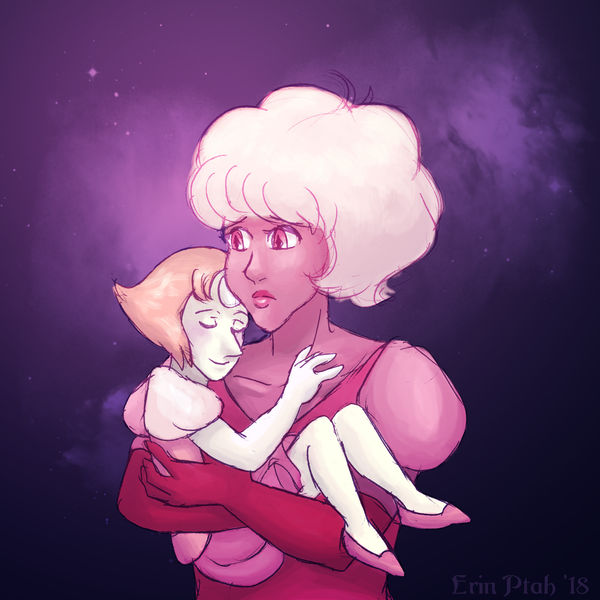 I love Pink as a depiction of how good intentions don't automatically solve the problems caused by poor execution + unchecked privilege. She wants to be a loving and equal partner to her Pearl, but there's so much to unlearn and refute that she barely knows where to start.

This is one of the more unique interpretations of Love Like You that I've seen.

The pink color pallet is very good. But it wouldn't make Pearl's sleeves the same color as her skin. And the see through parts of her outfit isn't see through. The part under PDs right arm could be a shade darker and more purple in the area of it that isn't covered by PDs body. Also, Pearl's hair highlights are a little random. Making them a little more consistent would look better.

But those eyebrows though! Perfect! The lineart is the right kind of messy. PDs lips are so good and the anatomy is great! Good job!
The Artist thought this was FAIR
1 out of 1 deviants thought this was fair.
Stevenbomb…. I lost count by now, but it was so good to see Steven tell Pearl that while it's ok to feel strong love for others she also needs to love and respect HERSELF. A powerful message for a show like this.

Pink/Rose has been a hot topic as of late and learning more about her makes art like this so important and cool to DA. It's cute but sad how in the end Pearl couldn't really understand what Rose planed to do with Steven and likewise for all her improvement from being a bratty Diamond Pink still was a child in a sense; angry at Blue and Yellow for seemly being uncaring, but as we know by now they miss Pink a lot (and not to spoil too much the next set of episodes will be fun to see; Steven talking to the Diamonds on peaceful terms!)


I really like this piece.
The Artist thought this was FAIR
1 out of 1 deviants thought this was fair.

You recolored that dress of Pearl's, didn't you? That thing's been bugging me ever since the toy concept leaks (I thought it HAD to be fake at first!).
Reply