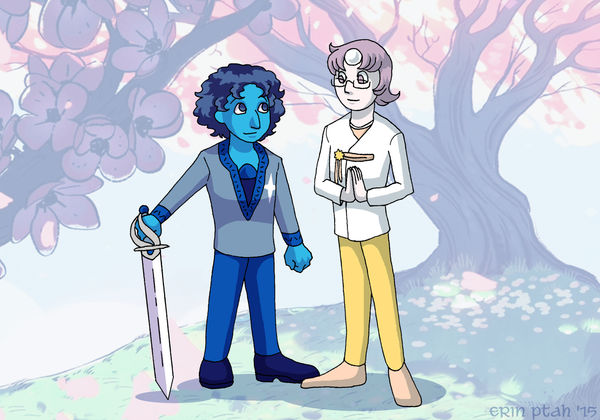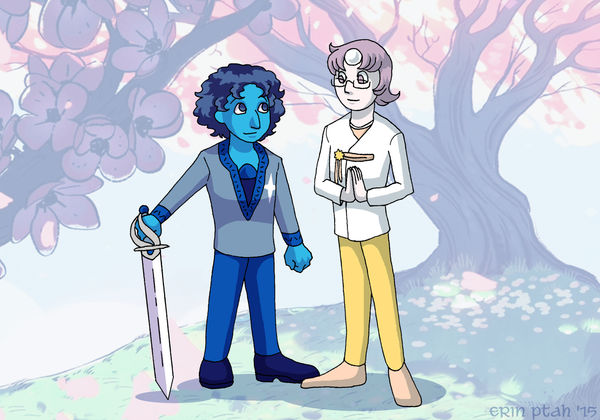 Leif and Thorn
as Steven-Universe-style Gems! OC October days 6-7. (Background is a modified SU screenshot.)
I decided to go with canon gem types for both of them. Thorn, who has an affinity for water, is a
Lapis Lazuli
. The gem is on his chest, because that's where he draws his sword from, even in canon.
And Leif, the loyal servant, is a
Pearl
. Weapon, not shown, is a pair of gardening shears. The sun on his outfit is the symbol of Sønheim; there's another Significant Shape in his design, but that's not shown here either.
Tumblr: Reblog from here, don't repost.
Commissions
are open. /
Support on Patreon
/
Shop on Society6