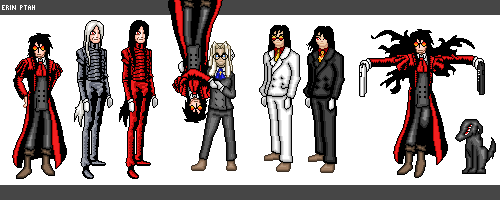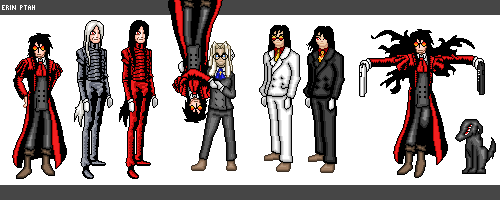 First in a set: collected Hellsing pixel dolls, featuring an ensemble of Alucards, including Bondagecard, Riocard, and Puppycard. Plus an Integra, to be right-side-up while he's upside-down.
Tumblr: Reblog from here, don't repost!

First: Where's my hat?
Second: Why is part of my left leg missing from the kneecap down to the boot in one of the images?
Reply