17 Favourites
12 Comments
3K Views
Commissions are open!
Prices updated for 2019. Fanart and original characters equally welcome.
No explicit sex or nudity, but feel free to ask for SFW kinky visuals. I'm also happy to draw "problematic" ships, and blood/injury scenes are fine.
Backgrounds and props may cost extra if they're complicated to draw -- ask for an estimate. If you can't afford a full figure, order a bust/headshot for a discount. There are also discounts for anyone who orders multiple figures at once!

Anything you want that isn't mentioned here, send a PM or shoot me an email (sailorptah, on yahoo) and we'll work out a deal.
Payments accepted via PayPal and
Ko-Fi
. You can also get art (as well as fic and other bonuses) by
supporting me on Patreon
.
Chibi figures:
$10 each
Sketch portraits/figures:
$15 each
Cel-shaded figures:
$30+ each
Full-shaded figures:
$40+ each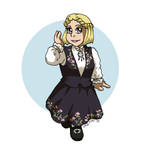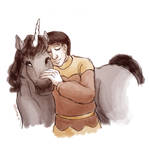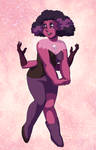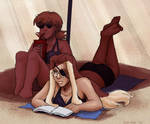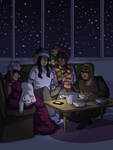 Image details
Image size
540x1620px 806.99 KB