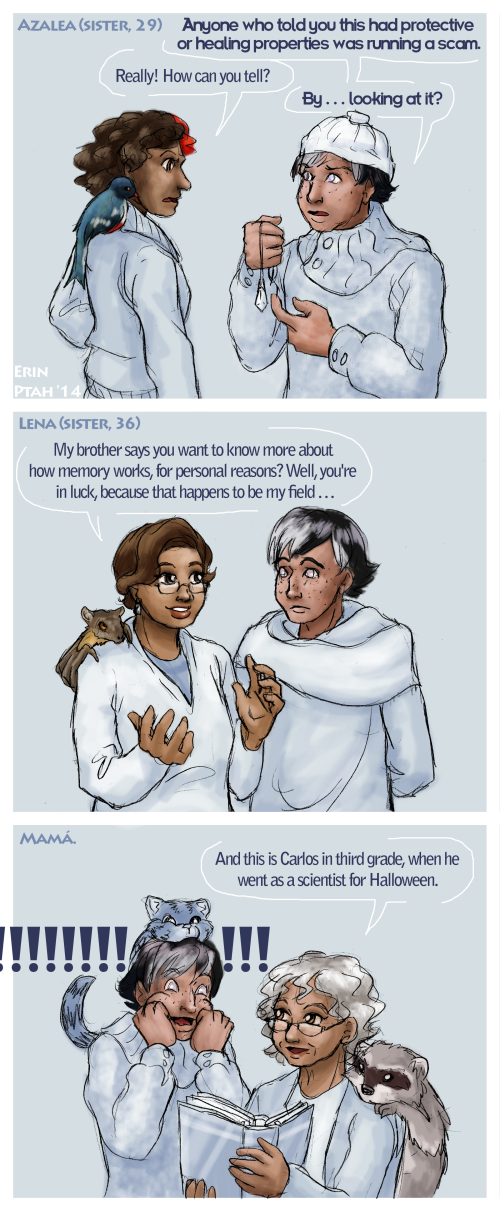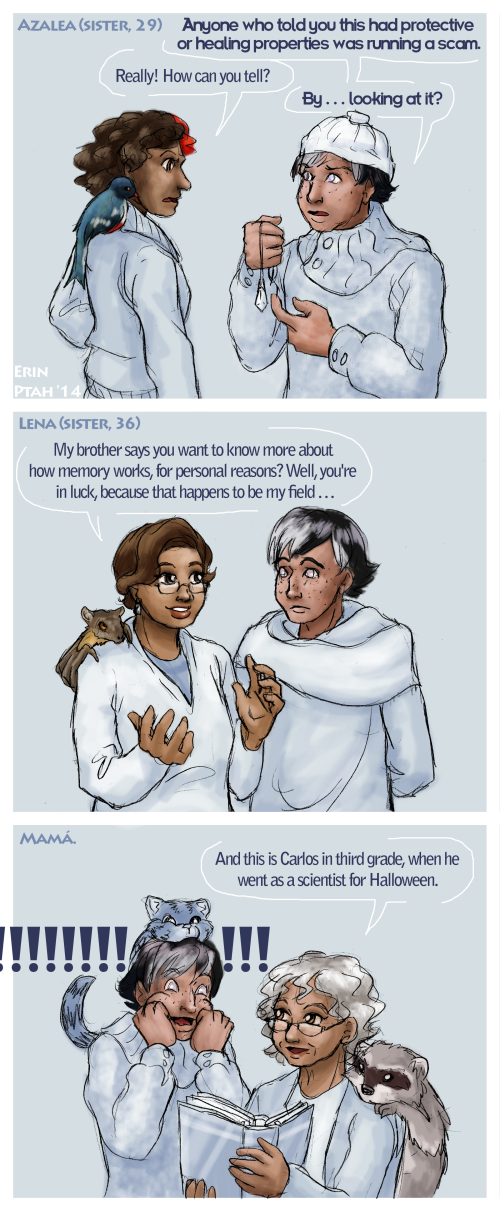 More of Cecil meeting Carlos's family in
the daemon AU
! This time: Mamá and the sisters.
Azalea: sister, 29.
The one Carlos used to babysit for. (Hmm, childcare experience with a ten-year-old girl...I wonder if that will ever come in handy.) Artsy, in a family of scholars and engineers. Still manages to have lots of questions for Carlos's excitingly-weird boyfriend, though. Daemon: tocororo.
Lena: sister, 36.
The one with the kids. A psychiatrist. Invaluable support for Carlos these days, given that he shows up to every family visit with a fresh array of Weird Trauma to manage. Might also be able to help Cecil feel better about his Weird Amnesia. Daemon: straw-colored fruit bat.
Mamá (Iris).
Dazzles Cecil with Carlos's baby photos. She worries about Carlos a lot, so she's glad he's found such a nice, loving boyfriend...who can, if he's in danger, flip from adorkably-cute to competently-terrifying at a moment's notice. Daemon: raccoon.
Tumblr: Reblog from here, don't repost!