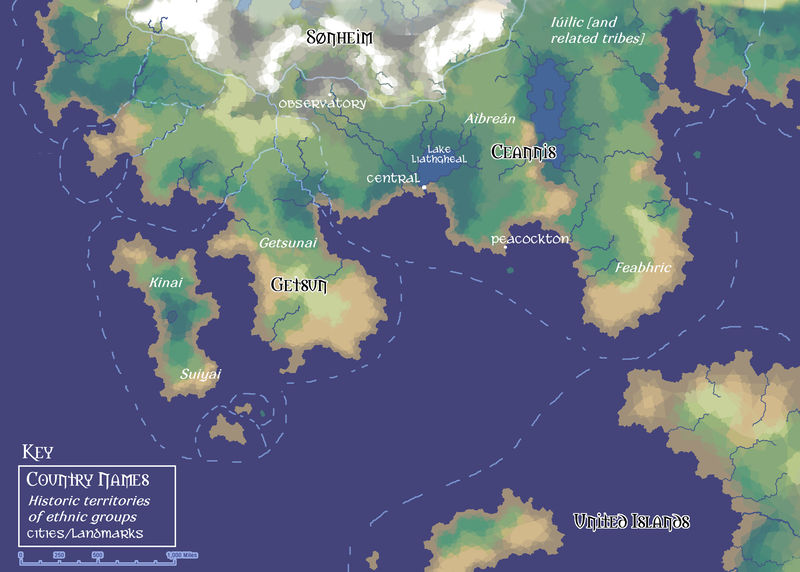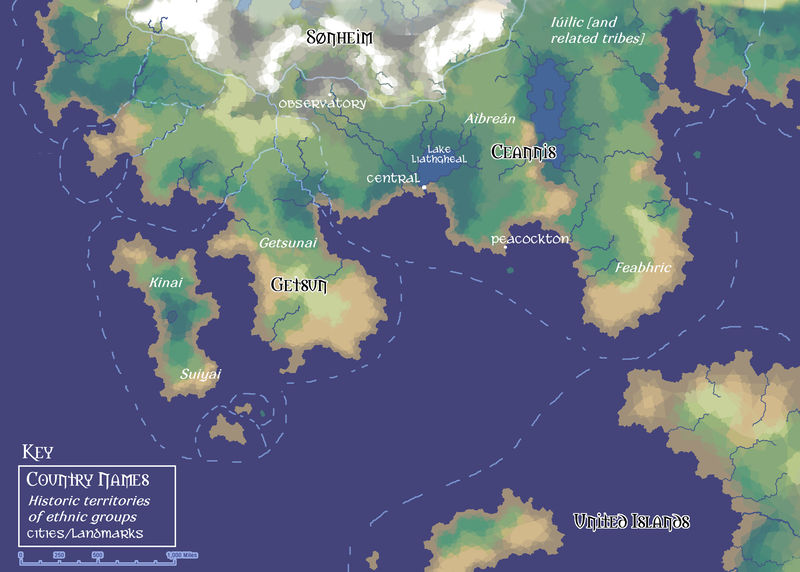 The major countries of
Leif & Thorn
. With a hat tip to
Amit Patel's map generator
.
Sønheim extends much farther north -- it goes up and over the pole of the planet -- but the majority of its residents live in the area shown here. (It's like Canada that way.) There's also a bit of Ceannis to the north. For scale, the portion seen here is comparable in size to the US; that lake in the middle, with the city of Central at its border, is approximately the size of Ohio.
(For the interested:
long-winded map development story
.)
Tumblr: Reblog from here, don't repost.
Commissions
are open. /
Patreon
/
Society6

Is Tamaputien also anywhere on this map? Or is it just to small?
Reply

I forgot to ask, what did you name the world? I.E. Our world is Earth/Terra, the hobbits are from MiddleEarth, ect
Reply

It'll vary from language to language, but my current plan is for most of them to just call it "Earth." That is, the language's word for "dirt", repurposed as a proper noun. It's the easiest way to get a name for the planet you're standing on...

People from Sønheim might be more likely to call it "Ice."
Reply

Mapmapmapmapmapmappymapmap!

(That's a happy response, be assured.)
Reply

Reply