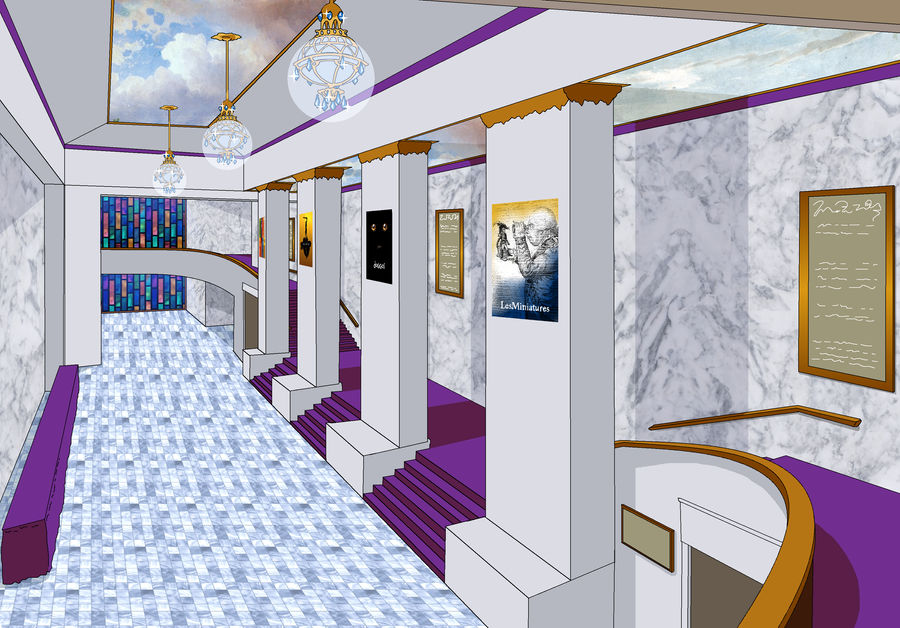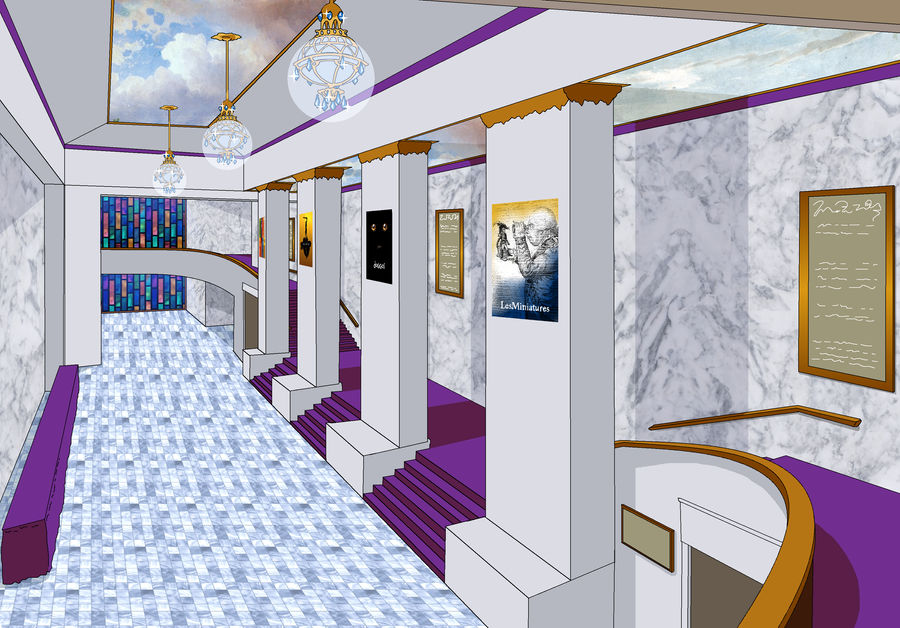 Lavish indoor scenery for
Leif & Thorn
. Don't ask how long it took to draw.
The posters (left to right) are for the musicals
LEASE
,
Leachtric
,
Doggos
, and
Les Miniatures
.
Tumblr: Reblog from here, don't repost.
Commissions are open. / Patreon / Society6



The Les Mini poster is misaligned. I suspect the other posters are too, but that one's most blatantly off.
...Unless the room itself is slightly curved, but even then the poster should be more trapezoidal than it is.
Reply