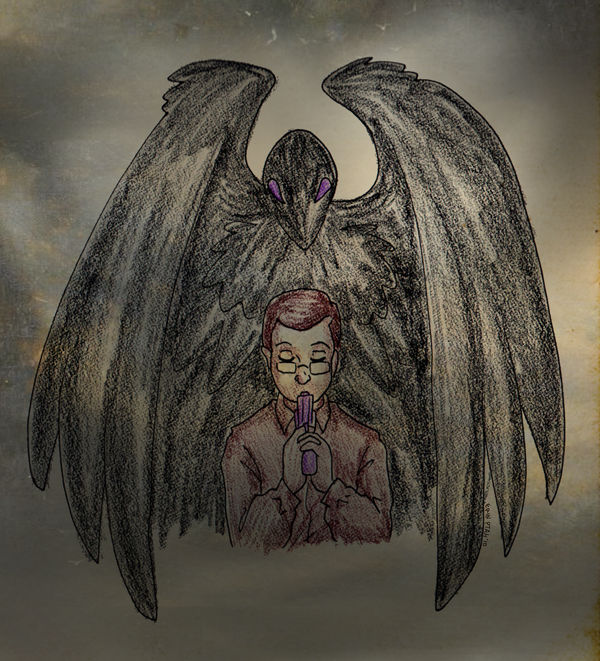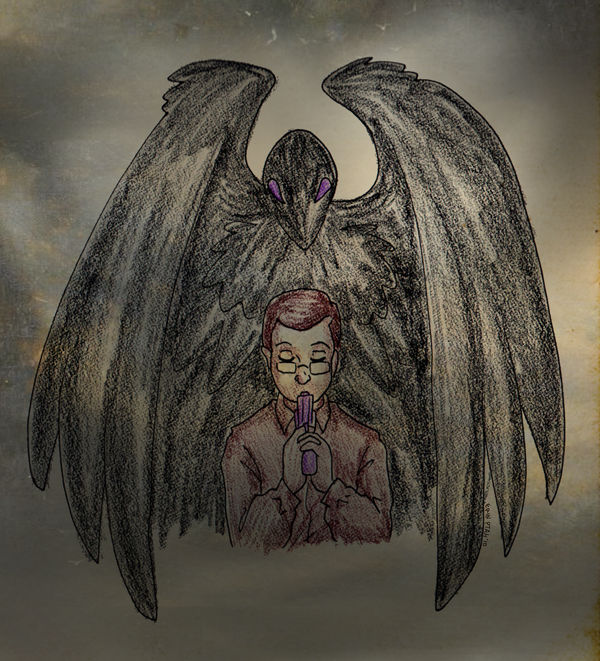 Colored pencil rendering of Sweetness from
State of Grace
.
Don't hurt Stephen. You won't like what happens if you hurt her Stephen.
Background texture:
www.flickr.com/photos/playingw…
Tumblr: Reblog from here, don't repost.

An oddly sweet yet chilling rendition of Stephen and Sweetness. She is certainly hovering and protective, but she also looks like the looming shadow of death as Stephen gets a little too close to his gun. He doesn't look despondent at all, just innocent and trusting and completely ignorant of any potential harm to himself from their relationship :/
Reply

Sounds about right. (He walks through her shadow, and he fears no evil...)

That, or he's saying a quick blessing over the gun before aiming it (and her) at whoever she's glaring at.
Reply