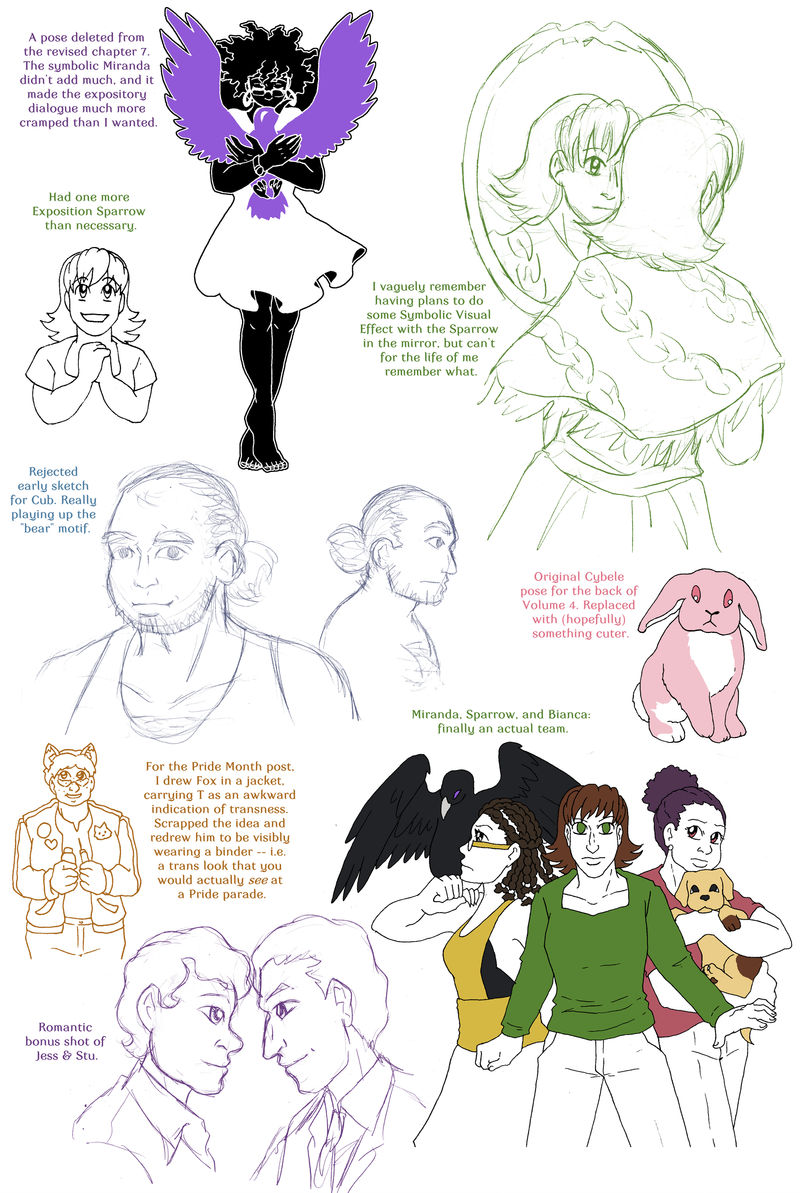 - A pose deleted from the revised chapter 7. The symbolic Miranda didn't add much, and it made the expository dialogue much more cramped than I wanted.
- Had one more Exposition Sparrow than necessary.
- I vaguely remember having plans to do some Symbolic Visual Effect with the Sparrow in the mirror, but can't for the life of me remember what.
- Rejected early sketch for Cub. Really playing up the "bear" motif.
- Original Cybele pose for the back of Volume 4. Replaced with (hopefully) something cuter.
- Miranda, Sparrow, and Bianca: finally an actual team.
- For the Pride Month post, I drew Fox in a jacket, carrying T as an awkward indication of transness. Scrapped the idea and redrew him to be visibly wearing a binder -- i.e. a trans look that you would actually see at a Pride parade.
- Romantic bonus shot of Jess & Stu.